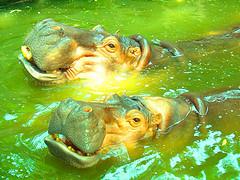 Monday morning – damp – not raining yet however the forecast is for more rain today – more rain this week and I am thankful for the green the rain makes possible – and I'm ready for sunshine too.
So a good question to ask myself – and you if you're reading this:
What is the one thing you think of that always makes you smile?
Is it something with people? Pets? A favorite activity or place that fills your heart and mind with joy or wonder?
Even typing these things makes my lips turn up and lightens my spirit.
So – on this Monday early morning – and on any and every morning -
Can you think of the things that make you smile more this week?
The answer of course is yes – so then the deeper question is: Will you?
To help you – can you put a picture of something that makes you smile on your mirror, your desk, the wallpaper on your phone or ipad or computer? What about music? That will do it too maybe – so can you add that today? What about flowers? Let your imagination soar!
If you did what would that do for your attitude?
You create your day, week, month and life by the way you think – make it magnificent – and doing the little things consistently is the path!
"Because of your smile, you make life more beautiful." ~Thich Nhat Hanh (Vietnamese Monk, Activist and Writer. b.1926)
Blessings, Shawna