"Will You Buy This?"
is a section where I would like know if we all are ready to buy these and if it would be a hit in Indian Market.
So, will you?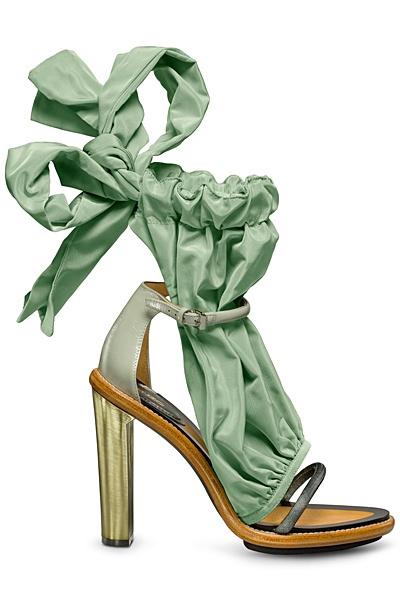 Sandals with Silk Details by Kenzo
Instant love, with sort of outrageous sandals. The make looks really comfortable with padded soles and a strap around ankles, the ribbon would give an extra support and flare to the whole look. Not so much outrageous but I would still like to know if we would invest in these.
*Image courtesy - leez

u

baxter on pinterest
Happy Shopping!!
=====================================================
Disclaimer:
For any queries, PR information, website review, store visit and events - please mail me at
[email protected]
. Read about Shopping, Style and Us and to know more, please read my
Disclosure Policy
.
Jiya (Shoppingaholic)