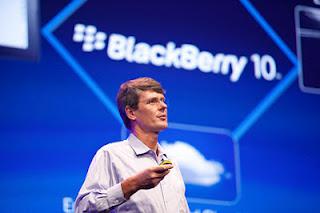 CEO of Research In Motion (RIM), Thorsten Heins said that his company is considering the use of the latest BlackBerry operating system for other smartphones of BlackBerry.
The plan is said to use the license for RIM is a small company compared to other smartphone makers, and this is done to continue to compete. Unlike the Android operating system based on open-source, BlackBerry OS will still be a close-source, so that the required license fees.
'We do not have economies of scale to compete with the 60 smartphone manufacturers who produce in a year, "said Heins.
He added that RIM needs to focus and different platforms. If the plan is successfully executed, there is the possibility of BlackBerry smartphone will become more expensive in the world.
BlackBerry 
10 
operating system  is set to release in early 2013. 
The first smartphone from RIM that will use this OS is a device without a physical keyboard a.k.a touch screen.
via Telegraph, pocket-lint