Today's bourbon review, the Wilderness Trail Wheated Bourbon, is a release of many attributes. On top of coming from a wheated mash bill it's a Bottled In Bond release and on top of being Bonded/BiB it's also a single barrel. So really it's the Wilderness Trail Wheated Single Barrel Bottled In Bond Kentucky Straight Bourbon Whiskey that we're reviewing today… but who wants to read that over and over?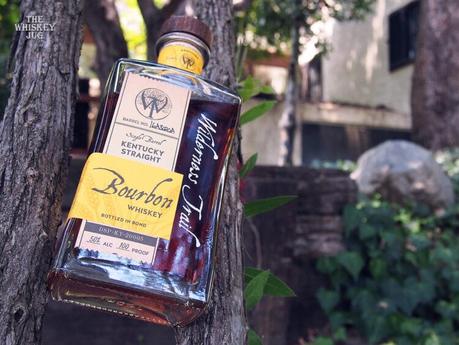 Technical naming aside, this is the third whiskey I'm getting into from this unique little distillery. It's also the oldest. Clocking in at 5 years this is pretty much the upper limit for this young Kentucky distillery. Though youth has been anything but a hurdle for them so far, in fact it's been more of a selling point and showing that a new distillery can indeed put out good whiskey. Let's see if that trend continues.
Wilderness Trail Wheated Bourbon – Details and Tasting Notes
Whiskey Details
Region: Kentucky, USA
Distiller: Wilderness Trail
Mash Bill: 64% Corn, 24% Wheat, 12% Malted Barley
Cask: New Charred Oak
Age: 5+ Years
ABV: 50%
Non-Chill Filtered | Natural Color
Barrel:16A3620A
Bottle: 150/234
Price: $55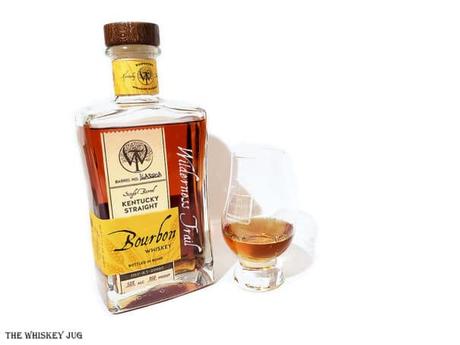 "Our high in small grain Kentucky Straight Bourbon Whiskeys are offered as a Single Barrel – Bottled in Bond. Two special releases in one bottle! The Single Barrel selection offers nuances only premium cooper select barrels can create from their toasting and using 18-month-old air-dried staves. After all, the barrels impart a large part of the flavor." – Wilderness Trail Distillery
Tasting Notes
EYE
Ruddy caramel
NOSE
Craft whiskey wet cardboard/saw dust/green wood profile with underpinnings of chocolate-covered cherries (the cheap kind around X-mas), honey, oatcakes and earth.
PALATE
Same craft woody note with buts of nutmeg-heavy spice, char, oxidized chocolate and some bits of rosemary and menthol as it heads to the finish.
FINISH
Med-short -> Crafty woody, rosemary, menthol and bad cornbread.
BALANCE, BODY & FEEL
Not fully balanced, med-full body and a slightly oily feel.
Wilderness Trail Wheated Bourbon – Overall
Aroma screams "young craft whiskey" with that raw woody note dominating – water pulls it down a bit and lets other notes come up… but not by much; Palate falls prey to the same scenario and what's under the raw saw-dust-meets-cardboard profile is light and fruity; Finish pulls out more of that craft woody/cardboard note and does nothing for me.
I'm a bit taken aback and heartbroken with this one. With the steady increase in quality from their rye whiskey to high rye bourbon I was sure this was going to knock it clean out of the park. Instead, it fouled out.
---
Wilderness Trail Wheated Bourbon – Final Thoughts and Score
There can be a lot of variability in single casks and for the overall sake of this whiskey I sure hope this is just a bad example of what their wheated mash becomes. Because it's so reminiscent of other young, non-integrated, craft whiskeys out there and that's quite the letdown.
That all said, at least it's on the better side of that profile, like the A.D. Laws Secale Rye, but it's still delivering that profile and I can't see past it. Which is a shame because the Wilderness Trail Rye and Wilderness Trail High Rye Bourbon were both so good!
I'm truly hoping I just got an off barrel of this Wilderness Trail Wheated Bourbon. Hopefully, at some point in the future, I'll be able to write about this release with the same enthusiasm I have for their other releases.
SCORE: 2/5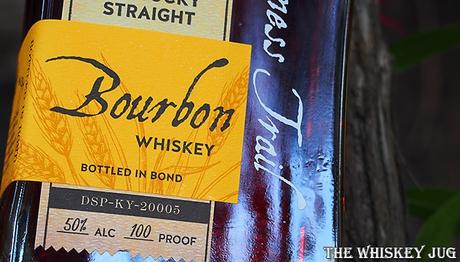 Wilderness Trail Wheated Bourbon Review
$55
Overall
2
Nose

(2)

Palate

(2)

Finish

(2)

BBF

(2)
Sending
User Review
0

(

0

votes)
Comments Rating
0

(

0

reviews)

Summary
I wanted to like this so much, but it just didn't come together. It carries too much of that immature, raw, woody, craft whiskey, profile that I just can't get over. Feels like this barrel just wasn't ready yet.
'''''''''