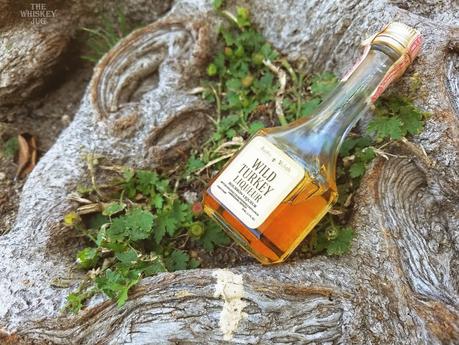 I had heard of the Wild Turkey Liqueur (aka Wild Turkey Bourbon Liqueur) online, but never really gave it any thought until my trip to Wild Turkey a couple years ago. There, a bunch of us whiskey writers got to sit and chat with Eddie and Jimmy and somehow the topic turned to "other beverages" like RTDs and the current WT Honey and Sting. During this conversation we found out this original WT Liqueur was one of Eddie's first projects.
He told us stories about coming up with it and tasting different spice mixes to go in it and the drinks they'd make with it. It was astounding to listen to him talk about the R&D process and it drove me to start looking for a way to try it. And thanks to a friend, here it is. Something I wasn't sure I'd ever get to try, but am now glad I did. And in case you're wondering this particular bottle is likely from the late 70 (though possibly early 80s) due to having both ML (50) and OZ 1.75) on the label.
Whiskey Review: Wild Turkey Liqueur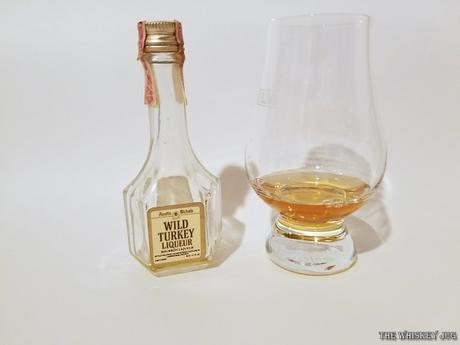 In Wild Turkey's Words: Wild Turkey Liqueur
"It was good stuff, if I had a bottle I'd let you guys try it." – Eddie Russell on our tour
Wild Turkey Liqueur price, ABV, age and other details
Region: Kentucky, USA
Distiller: Wild Turkey
Blend: Bourbon + sugar and spice and everything nice.
Cask: Bourbon part = New Charred Oak
Age: NAS
ABV: 40%
Price: NA – Auction, Specialty Store or Private Seller
Wild Turkey Liqueur Tasting Notes
EYE
Butterscotch
NOSE
OBE, honey, bourbon spice, honey, anise and a bit of clove and menthol.
PALATE
Oak… so much oak.. cinnamon, clove, anise, nutmeg, honey, simple syrup and a light herbal quality with some menthol.
FINISH
Medium -> Spice, oak, herbal and honey.
BALANCE, BODY & FEEL
Great balance, thick round body and a heavy syrupy (duh) feel.
Wild Turkey Liqueur Review Review – OVERALL
I wasn't expecting to like this Wild Turkey Liqueur, but holy hell I do. It's spicy, oaky, herbal, sweet – but not cloyingly so – and pleasant; I think they need to bring this back. The balance between the heavy oaky bourbon and the spiced herbal sweetness is great and it's almost like a cocktail on its own. If it was bottled at 50% or higher it would make a fantastic summer drink poured over ice. As is, it would make a great digestif or cocktail mixer.
SCORE: NA – I don't give scores to liqueurs or flavored whiskey. But I sometimes review them for fun.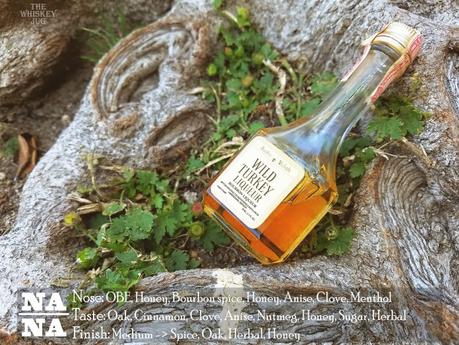 Wild Turkey Liqueur Review - Score Breakdown
Nose -

xx

Palate -

xx

Finish -

xx

Balance, Body & Feel -

xx
Wild Turkey Liqueur Review Summary
Wild Turkey Liqueur is startlingly good stuff. I couldn't drink it all the time, but its bourbon centric and hearbally spice heavy character would make for some amazing cocktails. I'd love to use it as the Simple Syrup component of an Old Fashioned.
''