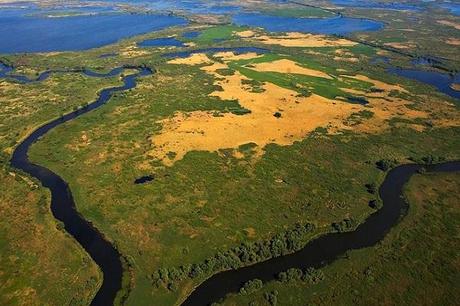 Romania is one of the most beautiful countries in Europe to visit. This country is beautiful and exciting to go for a memorable holiday. Among the many places that is quite popular out here, a lesser known one is the Danube delta, which might not get so much attention like the other tourist places but is a remarkable place to visit. It provides you with a completely different experience from what you get from the rest of the country and is a place worth visiting. You would require a minimum of 3 days to explore this place, however spending a week would be more enriching and fulfilling as you can thoroughly explore this place and see and experience all that it has to offer. This delta, formed by the Danube River lies mostly in Romania, with a small portion of it in Ukraine. It is a must visit site for anyone visiting this region.
About the delta – covering an area of 3000 kms, the Danube River flows from the Black Forest in Germany to the Black Sea, finally ending in the delta. In the delta region, the river takes a completely different face and becomes a conglomeration of different varieties and species of flora and fauna. A number of tributaries and distributaries criss cross along the delta region and it spreads about 5700 sq kms in size. It has a rich ecosystem and about 300 species of bird. A number of towns and villages are found in this delta. Some of the common locations where the visitors stay are Sulina or Sfantu Gheorghe, due to its easy accessibility to transportation and other facilities.
Places to see – there are hundreds of places and things to see in and around these delta. They include museums, beaches, backwaters and other attractions. However the major attraction of this delta remains the wildlife and its ecosystem. You can take a day long cruise along its beautiful backwaters and tributaries which would include a safari trip to Letea forests. Here you can see a variety of animals including the famous wild horses. You can contact a local fisherman for a more personalised tour of the delta. Don't forget to try the local cuisine that includes many dishes made from the freshly caught fish in the delta.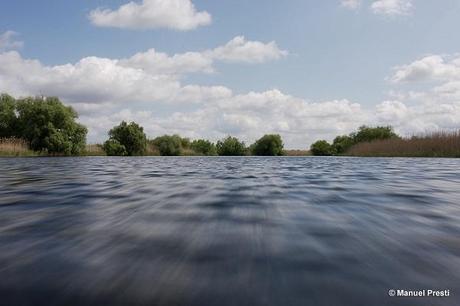 Best time to visit – Summer is the most popular season when the delta gets a lot of visitors however it is best to visit it during the spring or the fall season. During summer the days are pleasant and sunny to roam around, but being the peak tourist season things can be quite expensive around this time. Besides mosquitoes is a major problem during summer. During spring season it is less crowded and less expensive also. If you plan to fish here during your vacation, then fall is the best time for you to visit this delta.
To reach this delta you will first have to reach the city of Tulcea and from here you need to take a boat to reach the delta. Various options for accommodation are available.