The other day, my friend mentioned that her Instagram feed was filled to the brim with images of cow parsley.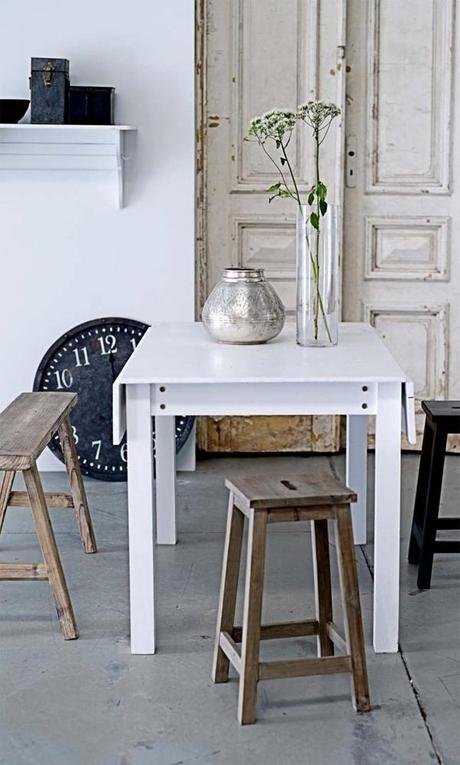 Image: Plumo
Not too long ago, I'm not sure many of us would have been happy to plonk such a weed on our table, but at the moment it seems we can't get enough of the stuff. We've been foraging hedgerows left, right and center for fashionable flora and fauna.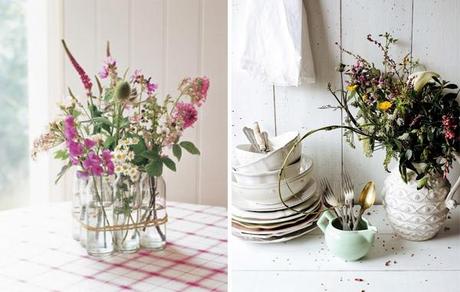 Image: Left La Maison Charmante | Right: Pratos & Travessas

My recent trip to Kempton had resulted in the purchasing of a large glass jar (a bargain at £13, considering I have seen them for over £50 elsewhere) and so I opted to go wild to as it was such a large vessel to fill.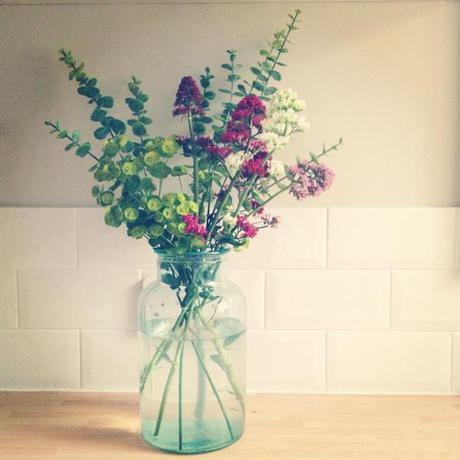 My own effort (edited using Instagram)
I'm not going to lie, it made me feel very awkward taking the secateurs out of the garden and down to a little patch of wild flower heaven at the end of my road. Ever the dutiful citizen, I had read up on what you can and can't do where wild flowers are concerned and thought it would be handy to share:
- Flowers growing in council parks are legally off-limits,the same goes for council-maintained displays on roundabouts or verges, any gardens planted by a particular organisation (ie community gardens), and nature reserves or protected land
- It is not normally an offense to pick the 'Four Fs' – fruit, foliage, fungi or flowers – if the plants are growing wild and it is for your personal use and not for sale
- Dozens of rare or endangered plants – from the lady's slipper orchid and adder's tongue, to threadmoss and sandwort – are, however, protected under the 1981 Wildlife and Countryside Act, so pick those and you could face arrest (though you're unlikely to stumble across too many of them)
- Whatever you do, don't drag up the whole plant to resettle it in your own garden – the law firmly forbids the uprooting of any wild plant. (Source: The Guardian)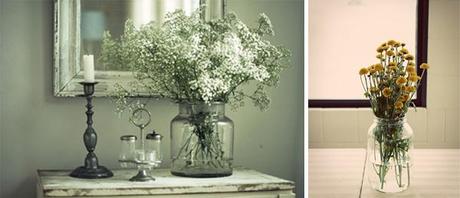 Image source: Left Home Biba | Right Little Mountain Wanderer
I know I would be mortified if I was ever arrested for theft of daffodils! Have you been hunting down any wild flowers recently?
Lauren x