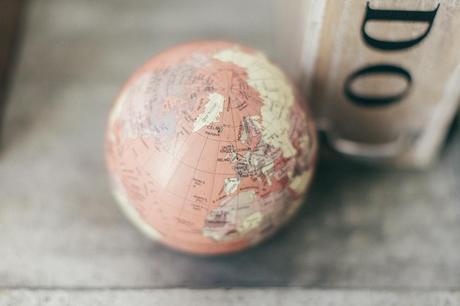 Hello there!
Firstly I wanted to apologise for the delay in posting. Here we are at the end of January and this is my first post of 2014!
The truth is I have been massively busy over the last few months and just haven't had the time to write a Fairly Light post.
As some of you know, last year I was approached by the founder of wedding blog, Rock My Wedding to help out with the styling of their editorial shoots, alongside doing a little big of social media management for them. I've been doing this alongside my day job for quite sometime and I must admit sometimes struggled with juggling a part time role against all my other commitments.
And then in September I was presented with the most incredible opportunity. Charlotte was planning on launching a new lifestyle blog covering interiors, beauty, fashion, culinary delights and travel and asked me to join them for the ride!
I am hugely proud to announce that Rock My Style launched earlier this week and the response has been incredible. As Deputy Editor I get to style my own shoots and cover topics beyond the world of interiors.
With this has come a huge lifestyle change and next week I walk away from full time employment. I am completely and utterly petrified but exhilarated at the same time.
So what does this mean for Fairly Light? Well the truth is I'm just not sure. I do intend to keep this blog up to date with my own personal DIY projects (which was precisely the point of starting in the first place) but I'm pretty sure inspiration and shopping posts will find their way over to Rock My Style. Either way I hope you'll join me for the journey!
Warmest wishes,
Lauren x
P.S. Photography by Adam Crohill from our very first Rock My Style shoot.