Established in France in 2011, Wiko, now owned by Chinese company Tinno, today unveiled a new smartphone model called DarkFull. Though they are known for their low- cost devices, Wiko now offers an Android smartphone with some advanced features.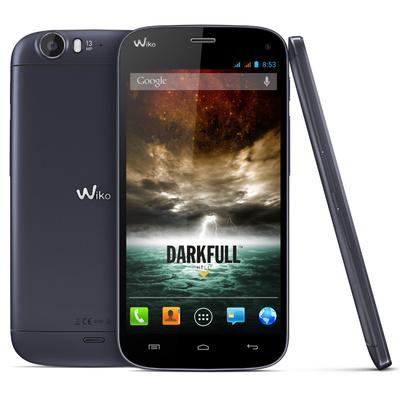 Wiko DarkFull Smartphone
Wiko DarkFull comes packed in a lightweight aluminum, with an IPS Full HD 5-inch screen with a resolution of 1920 x 1080 pixels and Corning Gorilla Glass 2. This smartphone also offers a 13-mega-pixel back camera and a 5-mega-pixel camera sensor on front.  It is powered by a MediaTek  Quad Core chip clocked at 1.5 GHz with 2 GB of RAM and 16 MB of storage, expandable via a microSD card. The DarkFull from Wiko runs Android 4.2.1 and is already available on the market.
This smartphone has features of much more expensive phone than itself, since it is priced at 269 euros, without a contract. Many experts compare this smartphone to already released Nexus 5, both being phones of high-end performances, yet at very affordable prices! Does this mean that Nexus 5 is getting a competition from Wiko? It is up to you to decide.
To protect and accessorize your new device from Wiko, visit the link below:
http://www.mytrendyphone.com/shop/wiko-accessories-210299s.html