After months of rumors and leaks, Samsung and LG finally launched their new flagship smartphones yesterday, one day prior to the official start of the Mobile World Congress 2016. The Galaxy S7 duo boasts a couple of new features, while the LG G5 has… friends? Keep on readin' for details.
The Samsung Galaxy S7 and the Galaxy S7 Edge: Water-resistant with MicroSD Card Slots
While the changes in design and specs are minor, there are two major ones found in the S7 and the S7 Edge: the IP68 certification (water- and dust-resistance up to 1.5 meters and 30 minutes) and the much-needed microSD card slot which allows Galaxy S7 users to expand the storage on their phones up to 200GB. It's everything Galaxy fans wished for and more, and two important features that were missing from the S6 duo.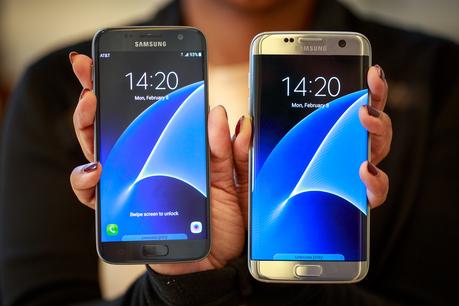 The Samsung Galaxy S7 and the Samsung Galaxy S7 Edge have a lot of other things in common, too: a Snapdragon 820 processor (in some parts of the world, they will ship with Samsung's Exynos processor), 4GB of RAM, 32GB of built-in storage, a 12-megapixel rear camera, and a 5-megapixel front one. They both run on Android 6.0 and offer Wireless Fast Charging, dual-band Wi-Fi ac, Bluetooth v.4.2, NFC, and USB 2.0. The main difference between them is in their displays (the S7 with a 5.1" one, the S7 Edge with a 5.5" screen) and batteries (3000mAh vs 3600mAh). Both will be available in black, white, gold, and silver.
The LG G5 Goes Modular
LG has decided to go all out this time around. Not only does the G5 offer a better processor (Snapdragon 820), more RAM (4GB), a 5.3" always-on display, and built-in storage expandable up to 200GB, but also a somewhat modular design. By pressing a button on the side of the phone, you can pull out the bottom module with the battery and switch it with another one, for example the camera module or the hi-fi module. Our guess is that, if this design receives positive feedback, LG will work more on it and develop it further.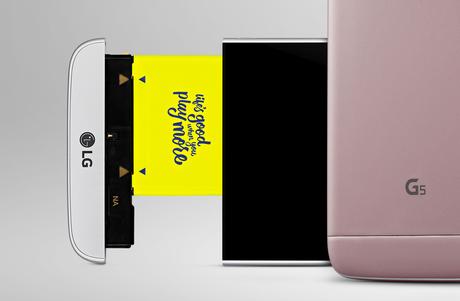 The company's also launched a couple of "friends" along with the LG G5, all of which make your user experience more fun and convenient. If you take a look at the video below, you will see a Rolling Bot in the shape of a ball, a VR headset, and a 360-degree camera in action. It's, without a doubt, a brave and interesting move on LG's part, but we'll just have to wait and see how users will react to all of these. The LG G5 will come in silver, titan, gold, and pink, sometime in March.