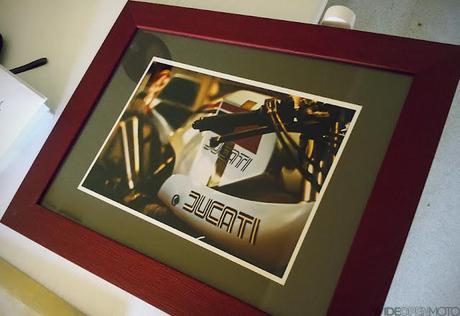 Got an email a few days ago from Julien who wanted to know if he could have a high-res version of one of the photos from our Radical Ducati article to hang in his lounge. I said 'too right you can!' and here it is: I hope it Ducatifies your lounge satisfactorily Julien! Does that makes me an artist now? Gonna have to get me a beret.
If any of you'ze want high-res images for printing purposes- get in contact: [email protected].
Just a quick one today because I'm fixing up my Ducati Pantah and wanna register the old girl tomorrow, but theres still a long way to go (f**king Italian wiring)! Gonna make some nice photos and put'em up here for those of you who like rubber duc'kies...
Over and out.