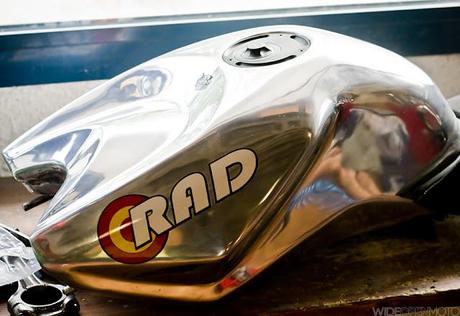 Of all the bike builders in all the world, Radical Ducati is among the most prolific; there seems to be a constant stream of impressive Ducati based creations rumbling out of their Alcobendas workshop in northern Madrid.
This fast-pace means however, that the workshop is always full of projects under construction or finished but awaiting release. This in turn meant that there was a lot of top-secret stuff mixed in with the okay-to-photograph stuff when I visited last week. This meant that today's article has a fairly censored selection of photos because every time I tried to get some workshop or bike shots there'd be some damned top-secret stuff in-frame!
Eventually it became a game between Radical founder Pepo Rosell and myself;
"Ahh, and over there is our latest, most amazing, never-seen-before motorcycle!", 
"Can I get some pics?",
"No!!! (with huge peal of laughter and a slap on the back).


I was however, allowed to photograph the latest finished Radical bike. It's beautiful, it's fast, it's loud, but it's also top-secret until September so you're just going to have to wait for that one! In the meantime though; enjoy some background on Radical Ducati.

..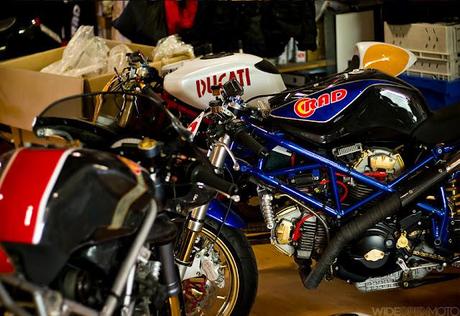 Radical Ducati was started in 2005 by Pepo Rosell and his wife Reyes Ramon as a reaction to the widely unloved styling of the Ducati 749/999 series. Rosell, a biologist who had been bitten by the moto-bug while riding a Ducati single to and from his uni campus had been working in aquaculture research when he decided on a career change due to the lack of science funding in Spain. After working for two Ducati importers and one dealership, he decided to create his own business producing a body-kit for the Ducati 749/999 (the RAD 01 product line) and subsequently, ready-to-roll handmade racebikes (the RAD 02 line).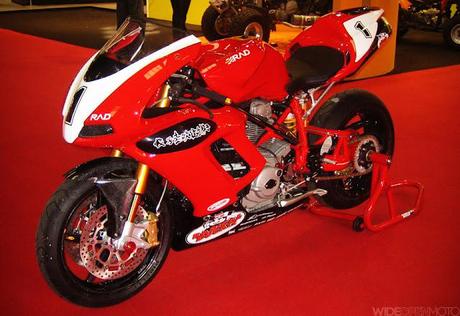 The first RAD 02 racebike; bodywork designed by former Yamaha designer Michael Uhlarik

.
Fast forward to now, there are 6 different complete RAD 02 bikes available as well as their associated RAD 01 kits and numerous one off concept and customer bikes such as the Pantahstica and 900ss. RAD racebikes have reached as far as Australia (called the KangaRad- naturally!) and parts have selling well. Now that the business is growing and parts are moving out the door, Rosell tells me about an exciting new project which is set to revolutionise the brand and potentially the Ducati world...but it's top secret so you'll have to wait! Sorry (no really, I am sorry from the bottom of my heart...suckers!).


Pepo explained that the only contribution Spain makes to the bikes is the design (pointing to his head) and final assembly. The majority of custom parts are made in Italy, because according to Pepo, 'they are the best'; there are also a lot of family-run companies with a more craftsman-like approach meaning small production runs and one-offs are achievable unlike Spain where quantities rule. For example, the alloy tanks are made in Italy by a chap who used to work for Pininfarina, making aluminum bodies for Ferraris, not a bad pedigree really!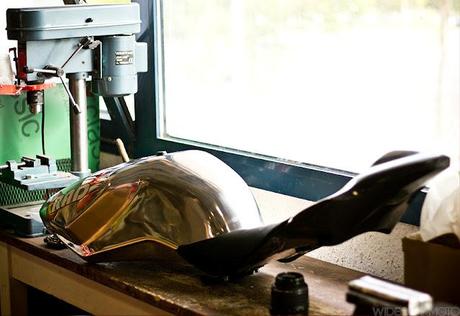 The tank and seat unit of the recently released Wildcat: stripped down while the engine awaits more lovin'!.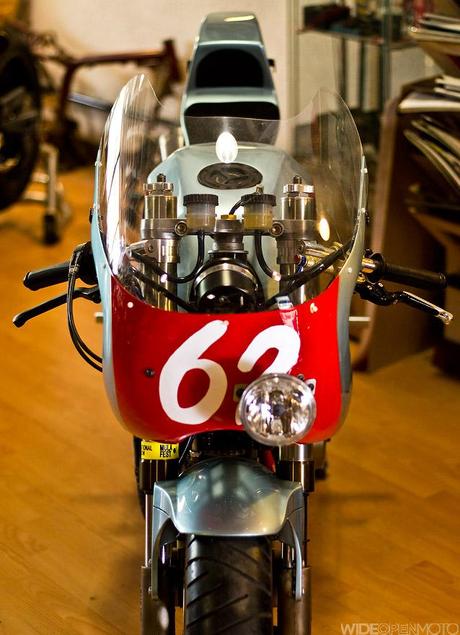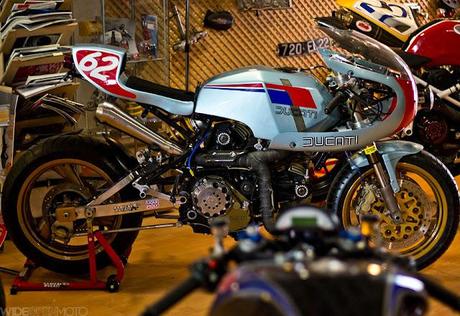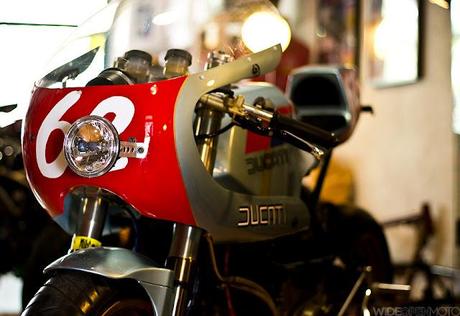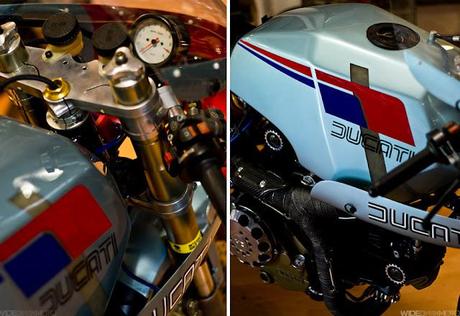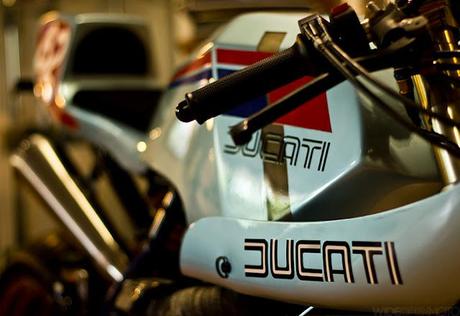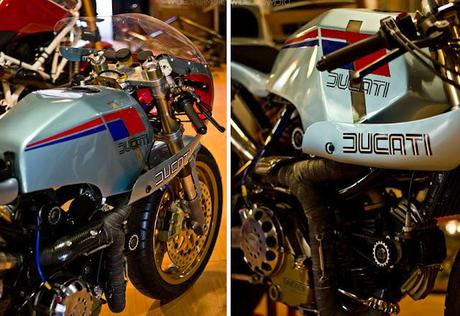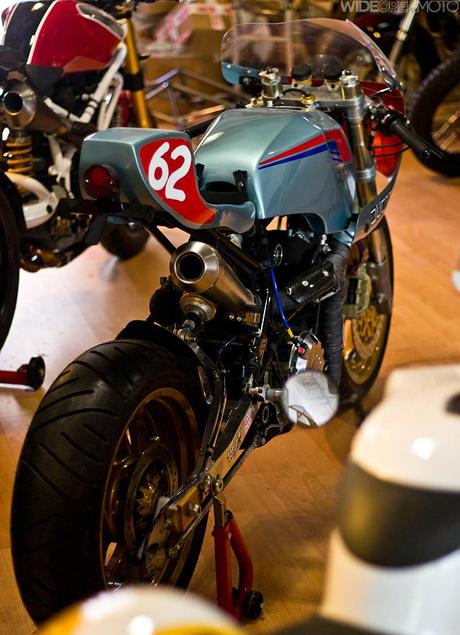 The Radical Pantahstica- why so many photos of this bike? Because I like it so dang much that's why!
If only my own Pantah looked this nice! Was lucky enough to sit on this bike- tiny and incredibly light: perfect.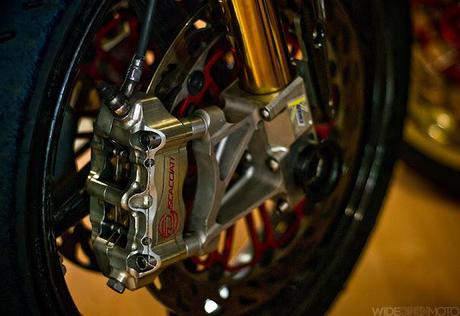 Off-the-shelf components are generally high quality Italian made items like this Discacciati brake, EVR slipper clutch or Spark exhaust who build exhausts for Lamborghini, AMG, Ducati, Aprilia etc but don't advertise or have a huge brand profile.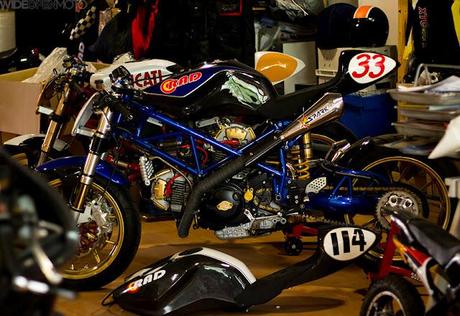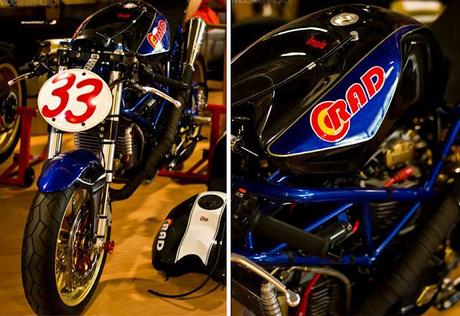 The RAD 02 Imola- to the left of the first photo is another top-secret bike...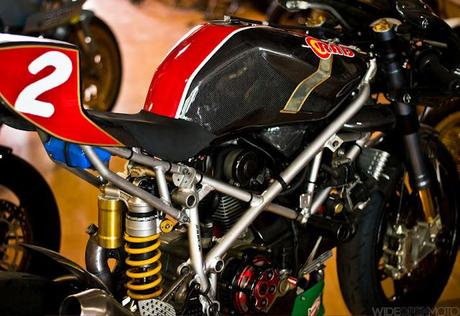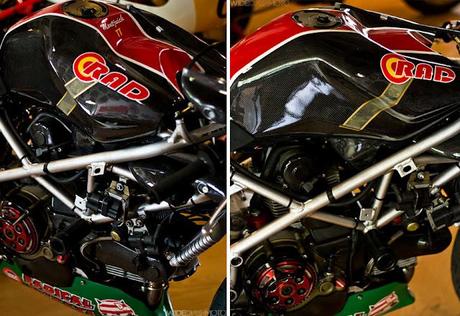 The RAD 02 Montjuich TT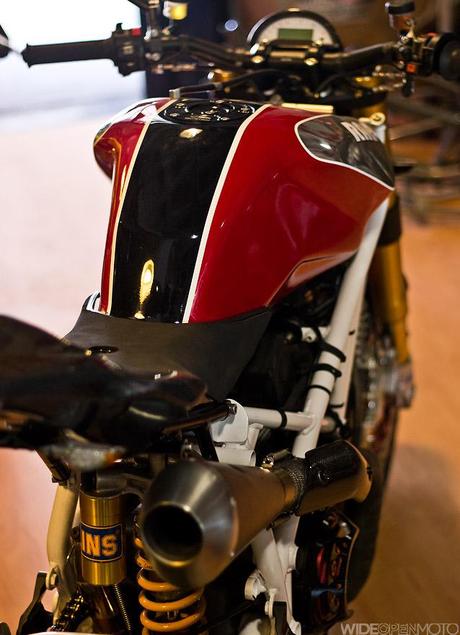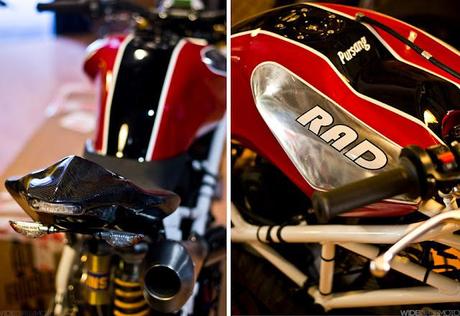 High-handlebarred Pursang. Surrounded in top-secretness so no full shots; you can see the whole bike here.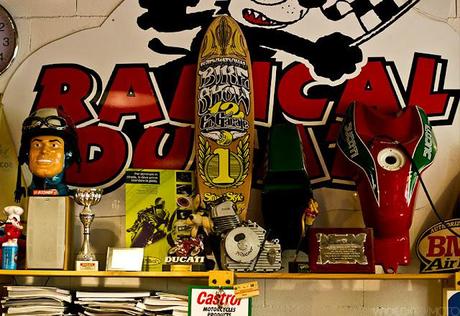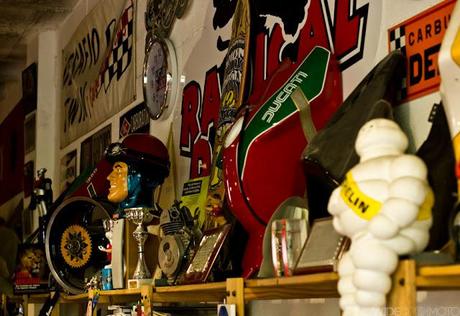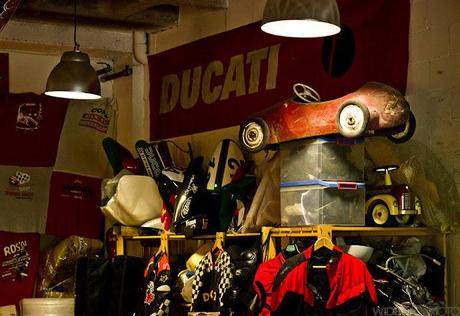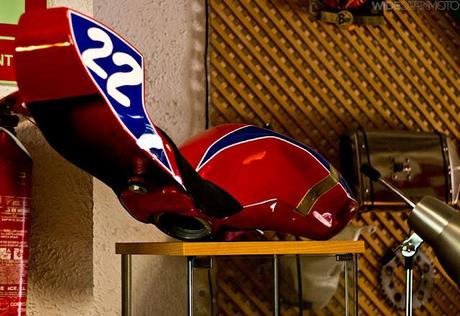 Workshop space has interesting stuff everywhere.




The enthusiasm is palpable at RAD HQ

, the bikes get better and better, the plans bigger and bigger

. I would say something along the lines of "I cant wait to see whats coming up next blah blah blah"

,

but I won't because I've seen whats coming up next and it's going to be impressive.
Keep an eye out for the next Radical Ducati motorcycle which we will be featuring in a few weeks time.
As always, more photos on

Facebook

.

If you haven't liked the WideOpenMoto page, then please do so, post haste!