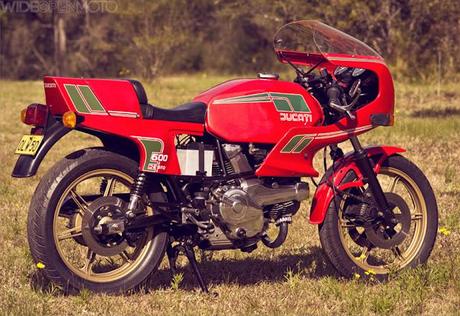 The previous article on the Ducati Pantah series will tell you pretty much 100% of everything you need to know about these bikes. Here is some info on mine.
Yep; its finished.
After new belts, tyres and battery, the old duck is back on the road after sitting sadly under a dusty cover for the last 5 years like some forgotten old bint. And she scrubbed up alright too!

I bought this bike back in 2005 after finishing high school. She was a rough but (mostly) complete '83 600SL and with the help of my old man fixed it up as per the photos. Just about everything mechanical was rebuilt from the engine to the front forks, anything painted was repainted (the red bits were done by me in the backyard- came up alright too even if I do say so myself!). Bent bits were straightened, rusty and dull bits polished or rechromed. And countless hours were spent 'bonding' with the exemplary Italian wiring loom...im still in therapy thanks to that...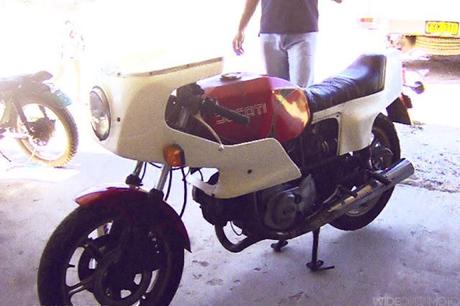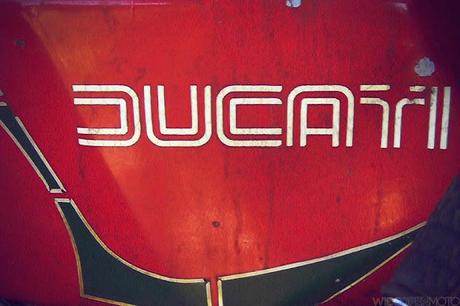 Before: it was a mess, but a solid bike was lurking underneath all the re-pro bodywork and fake MHR decals.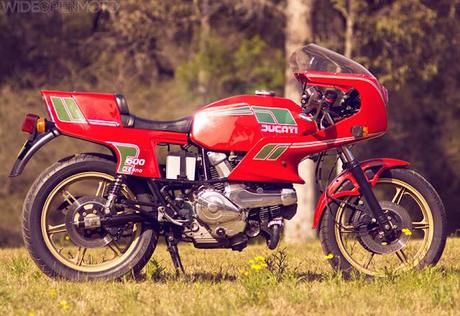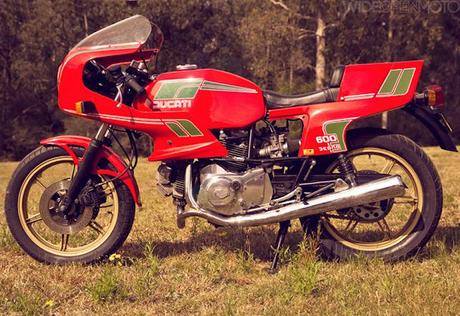 The finished bike after 3 years of riding. Photographed yesterday.
Its a great old bike even if it steers like a truck; why did Ducati give their bikes Easy Rider-esque st
eering head angles? The battery discharges after sitting for one day; happened this morning; I was late. Bastard. Give me a kickstarter anyday.
The skinny tyres create beautiful neutral cornering though the spaghetti-like 35mm Paioli front forks have no rebound damping at all and are always willing to step in over rough corners to mess things up.
Anyway, enjoy the pics. And I wanna see YOUR bike. Send us some pics and some info. Ill photoshop your fotos so they look a million bucks and your bike'll be famous! Do it!
Dash has a helpful selection of lights..I think a couple of them even work occasionally!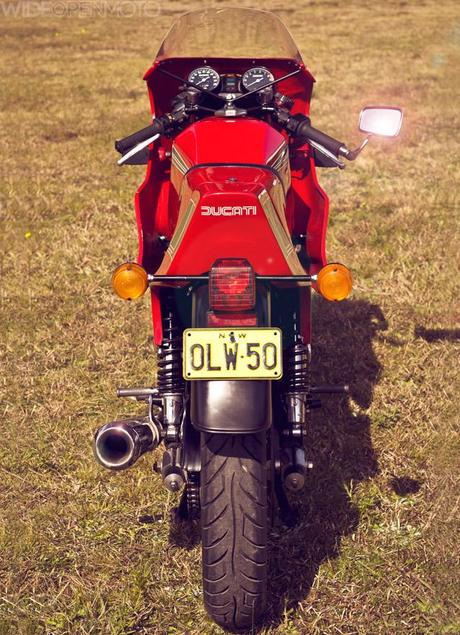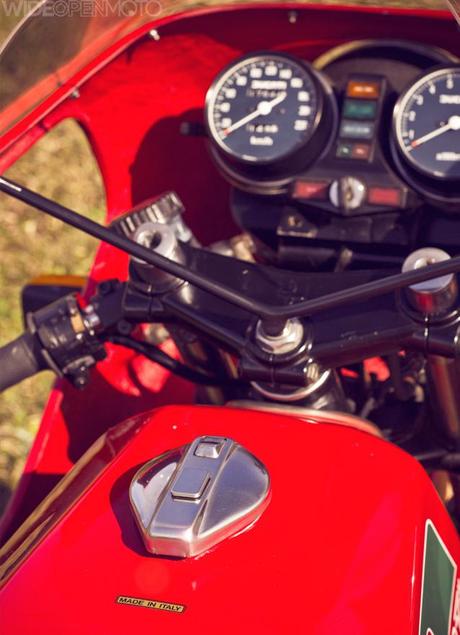 Home-made fairing brace stops fibreglass cracking more than it already has.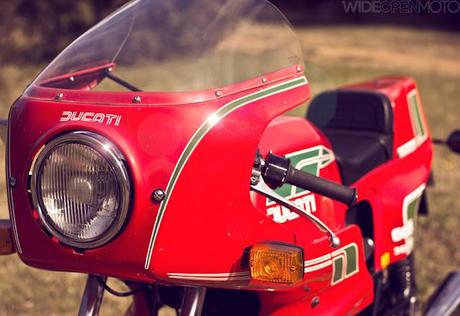 Fairing so big you can live in there, as I did for a few weeks back in 2008 while between houses...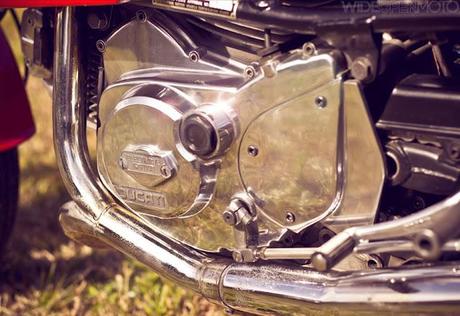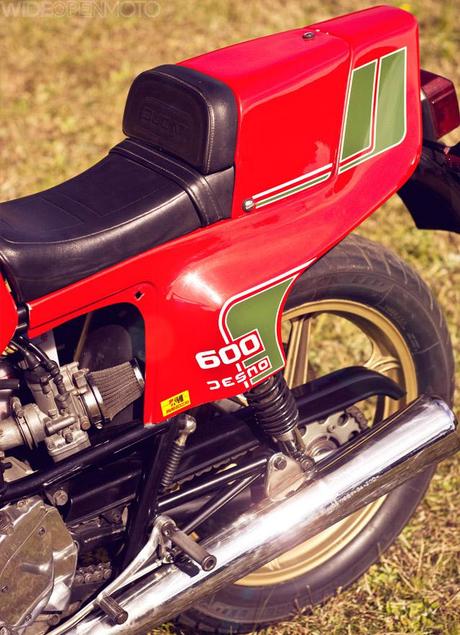 Conti exhaust of course! 2-into-1 sounds like a Ducati should and activates car alarms inside parking lots...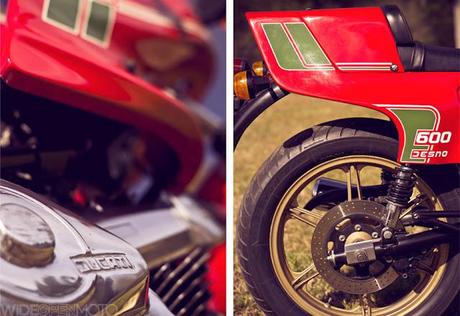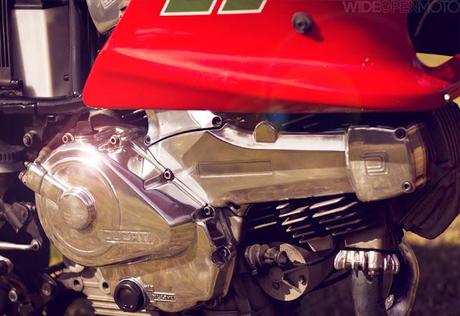 This particular bike has a hydraulic clutch.