The item under spotlight today are these chambray wide-leg pants.
I had been on the hunt for the perfect wide-leg pants that had zero or no stretch, were a thicker fabric, had side pockets, were a tall inseam, and that held it's shape on my flat-butt petite bottom, lined inside
a bonus
.  After several failed-attempts at finding pants that met all of the above requirements, I had no excitement taking 
these
to the fitting room with me. But the minute I tried them on, I couldn't help do my victory dance. They meet five out of the five criteria, I was looking out for in a paid of wide-leg pants. I loved it so much, that I splurged and paid full price.
P.S- Anything I pay full price for, is a splurge to me.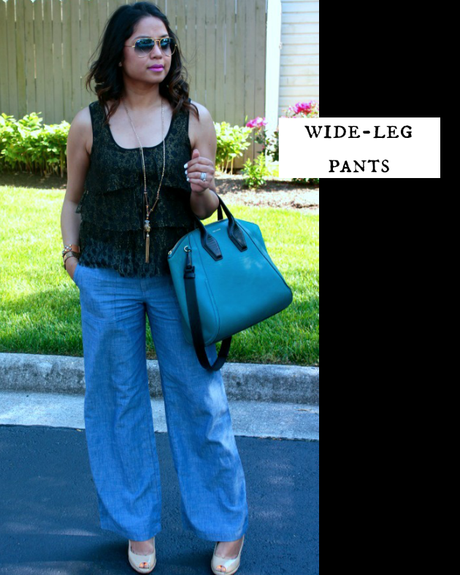 wide-leg pants -
Banana Republic
( similar ) top-
old
( similar )  bag-
Pour La Victoire 
wedges-
Michael Kors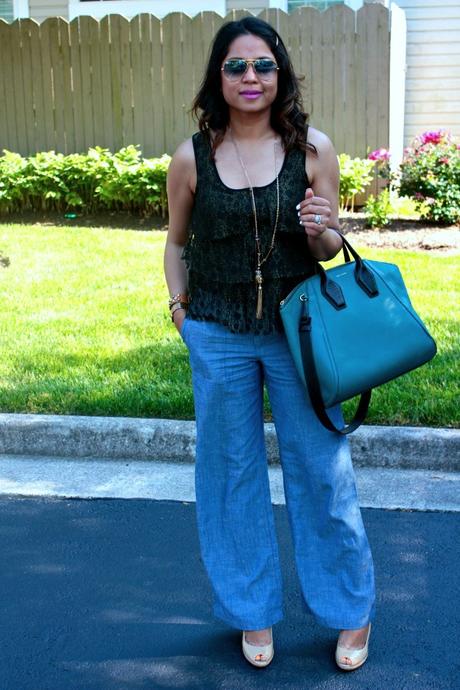 This pant in particular would not be as forgiving as one in a more relaxed-flowy fabric. The lack of any stretch makes it a no-win for curvy fashionistas. But not to worry, it's only these pants under slaughter today; there are tonnes of options out there. Just a little patience and you'll find your perfect wide-leg pant love. 
For reference, I am wearing a size 4, which is my normal bottom size in Banana Republic.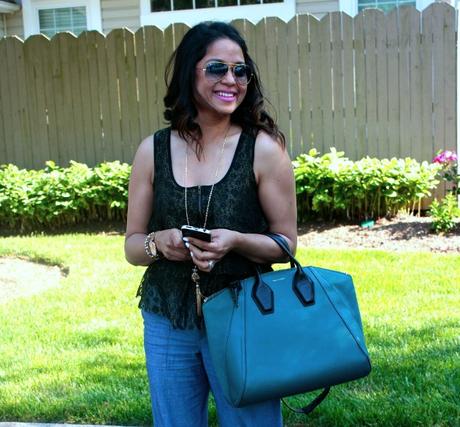 When wearing wide-legged bottoms, it would be sartorially-appealing to wear something more form-fitting on the top. Steering clear from loose tops would be ideal, but I took a chance and wore this 
tiered-lace tank
. Still fitted enough, I guess showing some skin on the top-half balances the overall wideness of the look. To keep the boho, 70's vibe going, I curled my hair and adorned with a leather bracelet and a chain-necklace. 
Mine is more of a polished boho-chic look, but a crop top in a fun print, with a messy bun, a vest or may be a kimono would surely take the pants to a whole new level.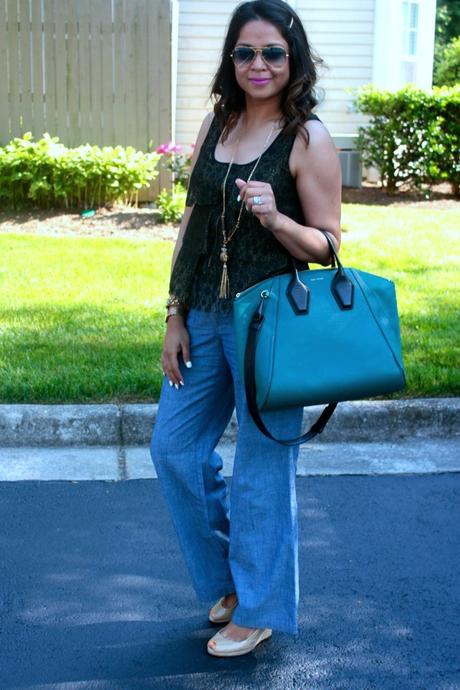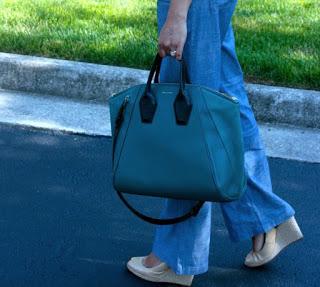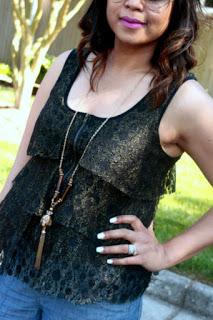 Feel free to leave me a message in the comment section below, in case you would like me to cover any particular trend. 
Have a great day and thanks for stopping by. XO