Tomorrow marks the first day of Fall and I'm stoked! Not only am I looking forward to the fall foliage but also to the fall jackets that I can finally wear. While it feels like fall in the morning, it's low dose summer weather in the afternoons aka still hot! But, bloggers always think and shop forward and I am no exception. I'm done with my fall closet update and it's making me excited. I can't wait to share the top 4 items that I think everyone must own in their fall wardrobe.
A hat that debuted in the 20th century and that was primarily worn by the fisherman finally made it to the 21st century Gen Z's. I was always on the fence about the bucket hat trend and just kept ignoring it all these years. Glad I gave it a shot this year coz it is so effortless and youthful. If you are young, them go bold or go home! But, if you are in your thirties, then look for ones in neutral colors and subtle prints like this one.

JavaScript is currently disabled in this browser. Reactivate it to view this content.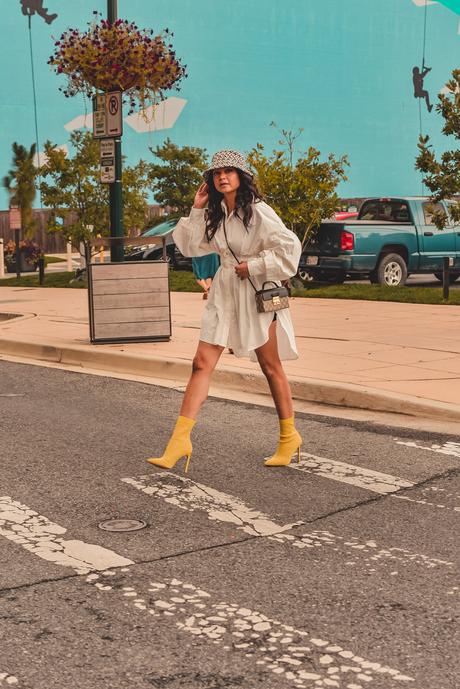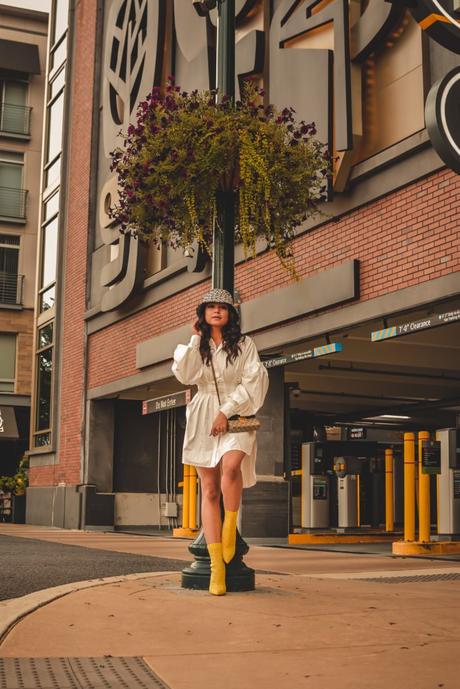 Outfit details

COlored Booties
If you find my yellow booties bright, how would you react to , or ? This year has been about all sorts of rainbow colored bright everything, so why should the fall shoes be any exception now? I've got this yellow pair, which is so reminiscent of the FENDI logo pattern, and similar to these neon orange ones that scream HOT !! What color boots/booties are you buying this fall?

JavaScript is currently disabled in this browser. Reactivate it to view this content.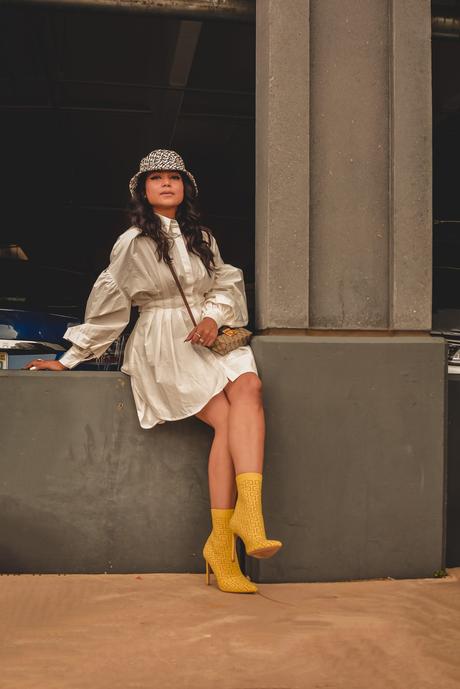 FaUx Shearling bag
I was at Bloomingdale's the other day and the store shelves are stocked up with shearling bags to the brim. Square, round, oblong, bucket, there were so many faux shearling bag shape options. While I had set my mind on , I ended up getting . It is chic, roomy and perfect for the weather now and beyond.

JavaScript is currently disabled in this browser. Reactivate it to view this content.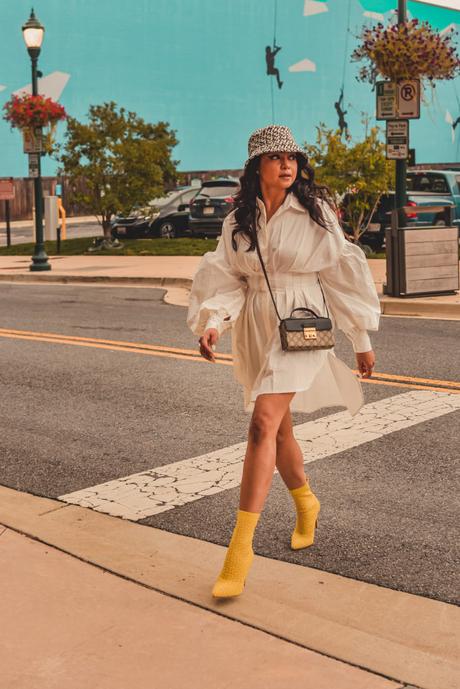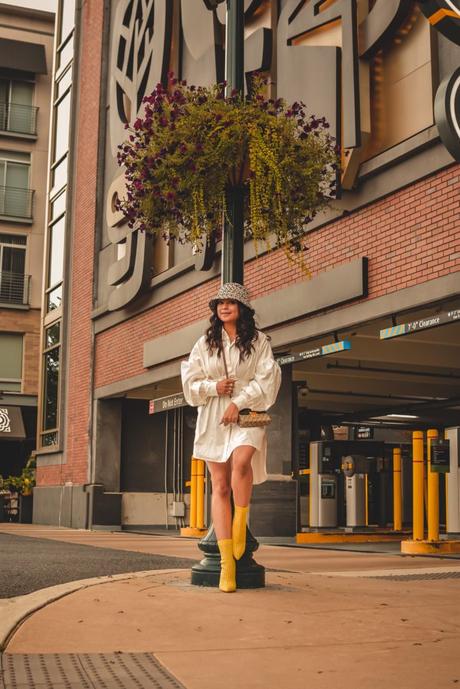 designer scarf
While I appreciate a good monogram designer bag, I don't mind a monogrammed scarf like . I bought instead of the pink one which had my heart and soul. But, I believe the neutral one would give me more bang for my back. What say?

JavaScript is currently disabled in this browser. Reactivate it to view this content.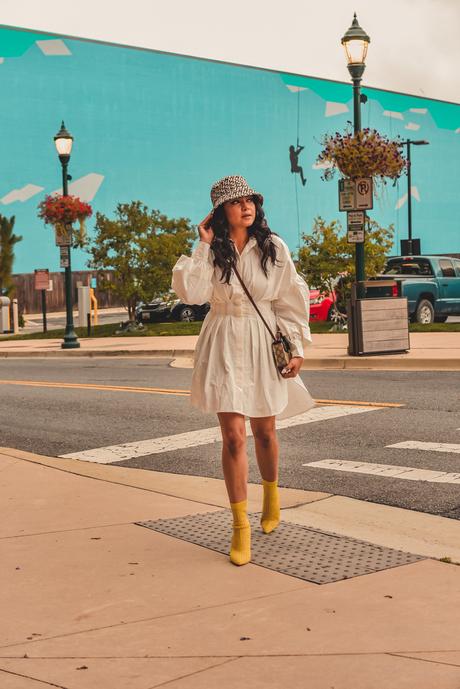 Get my look

JavaScript is currently disabled in this browser. Reactivate it to view this content.
Congratulations to Elizabeth of Lizzie in Lace ,she is the featured blogger of the week.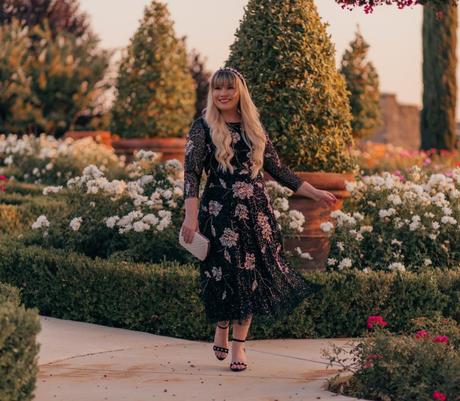 Now it is your turn to share your favorite looks.