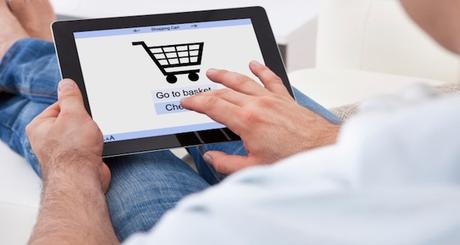 April 14, 2015

Email This Post
Why You Need Your Own Online Storefront
For small businesses looking into opening an online storefront, there's one less option to consider, and another example of why it's important to bring your online sales capability under your own web domain.
Amazon Webstore To Close
Amazon announced at the IRCE Focus: Digital Design conference recently that it will no longer offer its e-commerce hosting platform, effective in 2016. Amazon offered no comment about the future of the Amazon Webstore, which launched in 2010 as "a full-featured e-commerce product that enables small- to medium-sized retailers and manufacturers to quickly design, build and manage their multichannel e-commerce businesses using Amazon's technology."
The lesson that small businesses should take from the closure? Start integrating e-commerce capabilities into your own website.

Why Open An Online Store?
In case you're still not convinced of the need to offer your customers the option to purchase online, here are the main reasons to start now.
More Sales — Cyber Monday 2014 reached $2.038 billion in desktop online spending, with an increase of 17% over the previous year — the largest online spending day in history, and the only day ever to exceed $2 billion in sales! Weekend buying grew 26% over a year earlier.
More Customers — E-commerce offers greater purchasing convenience with a wide variety of payment options to attract more customers, along with impulse buyers. Plus, if you're not selling online, you're missing out on the rapidly growing mobile audience.
Always Open — E-commerce enables business of all sizes to stay open 24/7 without adding employees or overhead. Purchases can continue automatically, without the need for someone manning the cash register.
Faster Payments — No waiting 30 days or more for payments! Online transactions clear almost instantly, with funds arriving at the bank in just a few business days.
Greater Reach — Physical brick-and-mortar stores are limited by a variety of factors in the number of potential customers they can reach. Your e-commerce business, however, can be worldwide in scope.
Passive, Recurring Income — Recurring billing is easy to set up with an e-commerce platform, so that customers can choose for their credit card to be re-billed, making transactions more convenient for everyone.
Measured Results — Online marketing and search engine optimization enables you to narrowly target specific demographic groups, then track progress and make adjustments on the fly to improve results.
Getting Help Opening Your Online Store
Running your existing business is probably time-consuming enough as it is, before adding e-commerce to the mix. That's why it makes sense to hire a professional web services/e-commerce specialist to help you implement your online storefront.
Entrepreneur suggests looking for these capabilities when considering whom to hire for your e-commerce development.
Outsource the development, design, and hosting of your integrated web store, and work with an outside company to manage and update it.
Hire temp or contract employees to set up or expand your online store capabilities.
If the business supports it, hire someone dedicated solely to web management.
Choose an off-the-shelf e-commerce product to set up your online store.