We all love the smell of fresh blooms but I love the smell of custom-made tailored clothing, specially when it is coming straight from India. The smell of the USHA ( popular sewing machine brand in India) machine oil lingering in your clothes is not only exciting but nostalgic. I grew up getting my traditional clothing tailored and there was this peculiar machine oil smell that would be offensive then but now when I smell it- I feel homesick. Same was the smell emitting from this dress that came tailor-made from India. Well, not exactly India but from New York owing to the whole COVID thing, but generally all the tailoring and personalization happens in India.
I've partnered up with eShakti on numerous occasions in the past and my experience each time has been everything but disappointing. Below are some of the many reasons you need to try personalizing your clothing with eShakti.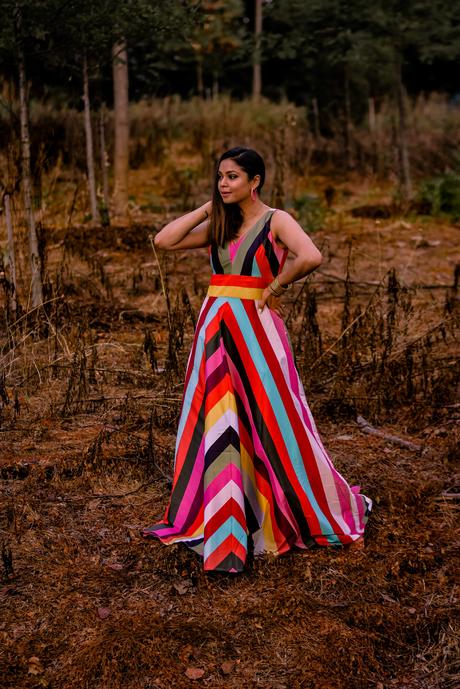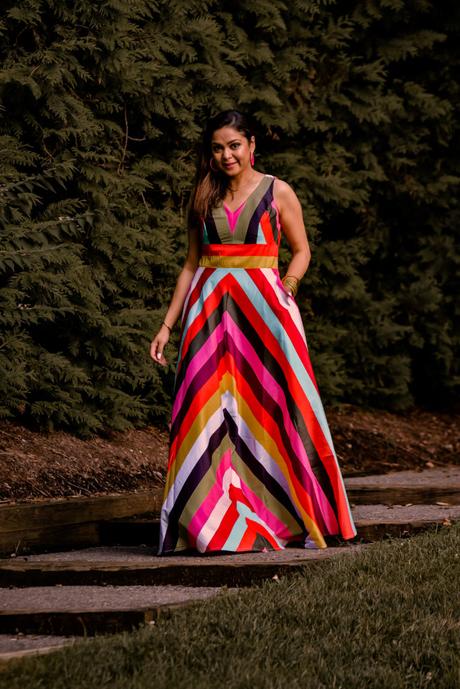 Outfit Details



JavaScript is currently disabled in this browser. Reactivate it to view this content.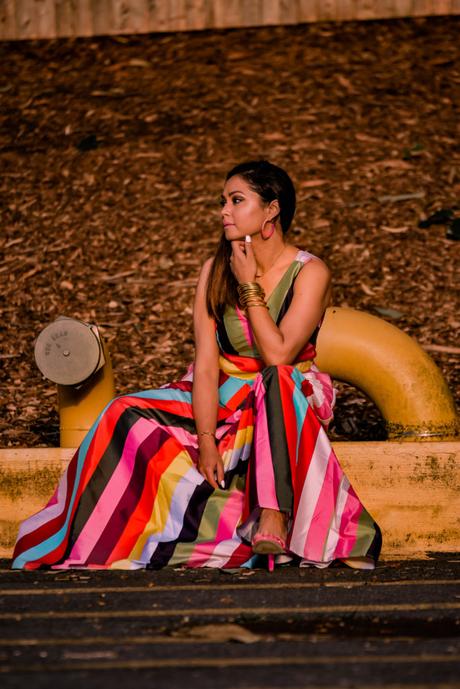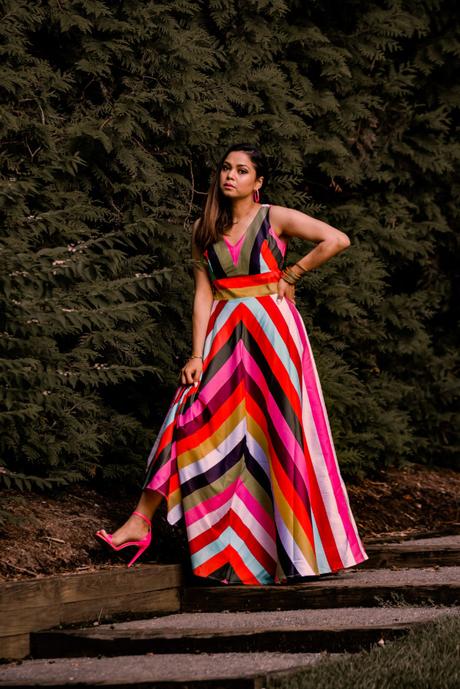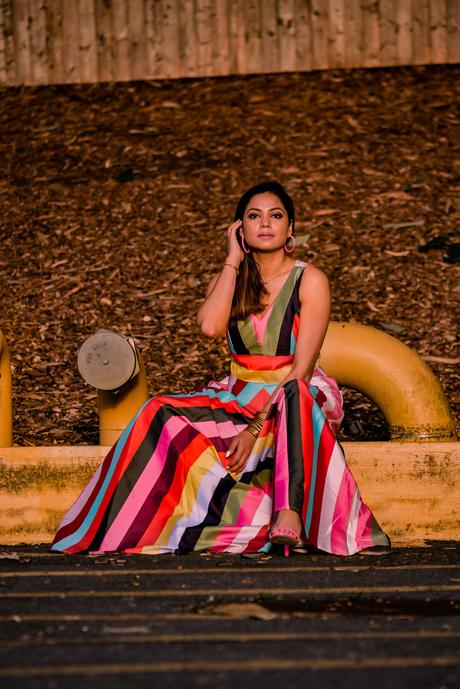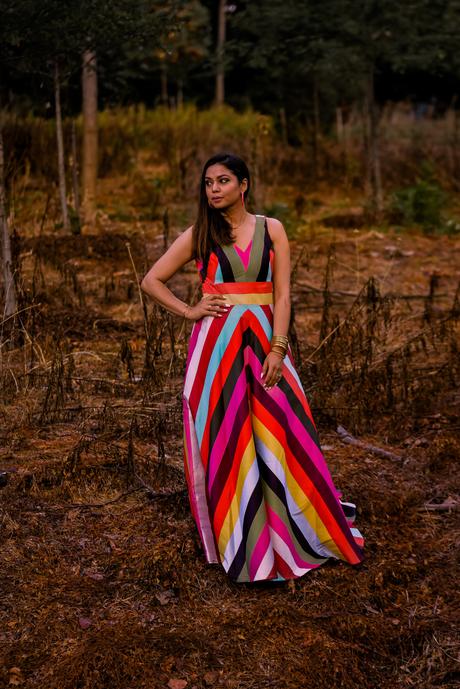 Custom made clothes always fit better, is uber flattering and eShakti has so many options for personalization. From hem length to neck to sleeve to collar, pretty much every detail can be altered as per your choosing.
Their inventory is extensive. From dresses to skirts and blouses, from party wear to bridal wear, they have options galore. Browsing through the entire selections would take you hours, so make sure you shop with a purpose and a plan.
Personalization with eShakti is very affordable. Since they mass produce their inventory, the end consumer reaps the benefit and alterations can be done for as little as $5 per detail.
Their service is very fast. I received my order in less than a week. I wasn't expecting the entire alteration to be done, in my case the length, the neck and the body fit, that soon, but they surpassed all expectations.
Return and exchange is very easy. If for any reason you are not satisfied with your order, eShakti will gladly exchange or refund you the entire amount if the return is made within 30 days of delivery. Past 30 days they will issue a merchandise credit, which is still acceptable.
Get my look

JavaScript is currently disabled in this browser. Reactivate it to view this content.