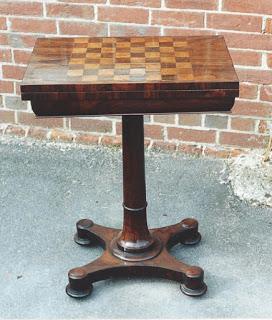 Every house has with different styles of either traditional or modern wooden furniture. By nature, wood is an attractive material popularly used for making furniture items and reserves the potential to transform the entire appearance of a house. However, even with its attractive appeal, the material has the tendency to decay over time and lose its beauty.
If you want to keep your beautiful and antique furniture intact for many years to come, then it is recommended to restore them with professional help. You can get numerous advantages by restoring old furniture; stated below are some of them – 
1. Generating a new style – One of the most popular advantages of restoring your old furniture is that you can get a new look (either contemporary or traditional) out of it. For instance, if you are looking to renovate your bedroom with a contemporary look, then instead of throwing away the old furniture, restore them with a new and conventional appeal. For this, you need to hire a reputed made to order furniture maker in Berkshire. 
2. Economic in nature – Restoring wooden furniture is much cheaper than purchasing new pieces. Re-staining and repainting the old furniture will cost a very little amount as well. Thus, if you have a tight budget, but still want to renovate the entire look of your home's interior, then nothing can be better than to opt for a furniture restoration service. 
3. Conserving value – Restoring the old furniture will also allow you to keep alive all the precious memories attached to the piece. Maintaining the furniture pieces with proper care or restoration process can extend their overall durability too. Besides being just home decor item, they would have some deep emotional value for you. You can retain that value with proper care through effective restoration.
4. Assuring high quality – Though there are numerous attractive furniture designs available in the market, none can guarantee you with their quality. New furniture items have a maximum of 10 to 12 years of a lifespan, because most of them are constructed with plywoods. On top of that, each of them have a high price tag. Thus, instead of spending your money on those unstable furniture items, it is always useful to opt for furniture restoration. This will not only save your money, but you would never have to compromise with the overall quality also.  
So, if you ever plan to renovate the interiors of your house with new and unique furniture pieces, then instead of purchasing new ones, reuse the old pieces and get ready to experience the difference!