Furniture restoration and repair is an intimidating task. Most of the homeowners are yet unaware of the ways to approach varied refinishing jobs. Thus, they prefer consulting professionals for relevant advice. To be precise, the mid-century furniture restoration is done best when left to the experts.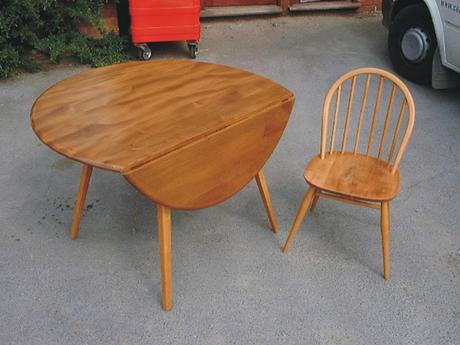 Creating these exceptional pieces require craftsmanship of unmatched quality and it is silly to put all that work to risk considering a mere amount. The approach of a mid-century furnishing is broad and people are mostly on a tight budget. Keeping this in mind, a list of tips and hints are jotted down in the write-up below to make the best decisions on furniture restoration. 
Points to Remember
Prior to undertaking any furniture refurbishments, repairs or restoration tasks, you need to keep the following points in mind.
Don't undertake any refurbishment that surely won't return the furnishing to its former appeal. If you're keen on upcycling the vintage furniture, you better opt for something cheerful and budget-friendly.
If you're sceptical about carrying out the repairs on a piece of valuable furniture, don't hesitate to contact an expert for guidance.
Never start a restoration or repair project if you don't have the proper materials and tools. 
Re-upholstering armchairs, dining chairs and lounges require patience and skills. Hence, getting the task done by experts will not only save you time but also ensure quality finishes.
Safety
While carrying out a restoration project, you must opt for a well-ventilated space specifically while working with strippers, oils and thinners. It is necessary to have a mask, safety goggles and a pair of gloves when repairing a furnishing.
Re-upholstery
For re-upholstery, it is always recommended to avoid patterns and opt for the neutral coloured fabric. This would enable your furnishing to fit seamlessly into multiple other decor schemes. Know your purpose behind using the fabric and choose accordingly. If you're confused regarding what exactly you need, it is advised to choose a hardwearing material such as brushed cotton.
Re-webbing
There are two kinds of webbing namely polypropylene and rubber.  Rubber, comprising a greater level of elasticity, is likely to provide one with a comfortable sleeping or seating experience. Webbing can be properly stapled to a frame or attached with dowels. The latter helps in creating a more professional finish. For best results, feel free to contact a reputable webbing stretcher. 
If you're keen on consulting the professionals for Ercol restoration, feel free to conduct effectual research to rely on the trusted hands. Browse through the Internet and shortlist the name that has a few years of experience and a positive reputation for offering quality furniture restoration solutions at best prices.