I had an email today which has made me smile so much there isn't room on my face.
Eleanor was one of our shortlisted star brides, and I asked her to let me know how her wedding planning was going – I know so many of you voted for her that I thought I'd share her news with you.
Also – her email is inspiring and uplifting: read this and you'll feel all warm and fluffy inside I promise!
Hi Claire,
I thought I'd drop you a line and let you know how David and I are getting on planning for our wedding in June. So far, so good and I'm already developing a set of life-long memories and lessons learned about how organising a wedding will prepare us for married life.
* Mums are awesome. They can basically cope with anything, run their own busy lives and take on all your freakish behaviour at the same time.
They know when to be tactful about how big a coffee-champagne lace couture gown makes your rear end look like a zeppelin, how to word an encouraging response to an email suggesting a church reading that mentions Michael Jackson's face, and are willing to go to IKEA just to get candles. Nobody wants to do that. Ever.
* Dads are also amazing. They don't know much about being a bride, but their knack of applying practicality to a situation knows no bounds. Make a fake living room wall photo-board from scratch? OK!
Only my Dad would have realised we needed overnight security for the marquee the night before the wedding – even if it is just to scare off the foxes and cows!
* Bridesmaids are brilliant. My best friend made test bunting – I'll treasure those two triangles of cloth forever. They deserve the most beautiful dresses and flowers and shoes because they have not left my side when it comes to helping me decide what I want. And I know you've heard it here before, but Vivienne of Holloway is the business for bridesmaids.
* Treasure your boyfriend – he's the best isn't he? Listening to him talking about what he wants for the wedding is so fantastic, he's got as many choices to make as I have and I can't wait to see him at the top of the aisle looking super fly. These past few months have really made me so proud to be marrying him.
* Trust your suppliers. Every single one we've chosen has given me inspiration and confidence from first meeting. Sarah at Posh Frocks and Wellies – great and creative service, Ceri at Indulge Catering – delicious, home-made and so fun to deal with. Alex at My Love Story photography – proof there are good guys out there and Joanne at Fletcher and Foley floral design – original and beautiful ideas. Check them all out if you're planning a North West wedding. We can't wait to see what they all come up with.
We're excited and come up with a new idea every day of how to make our day memorable and personal. Best of luck to everybody in similar circumstances.
Best wishes
Eleanor
(And here are some links to Eleanor's wedding suppliers for you – they really do look fab! Claire x)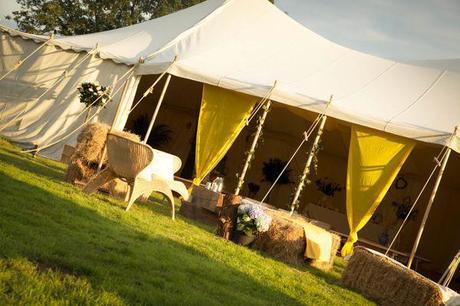 wedding tent from Posh Frocks and Wellies
www.poshfrocksandwellies.co.uk – worth checking out for the mad and fun-to-play-with website!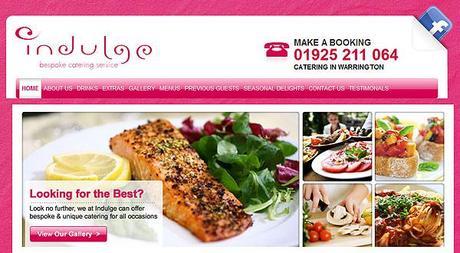 Indulge catering for weddings
www.indulge-catering.com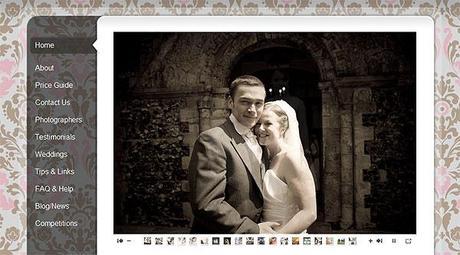 My Love Story Photography for weddings
www.my-lovestory.co.uk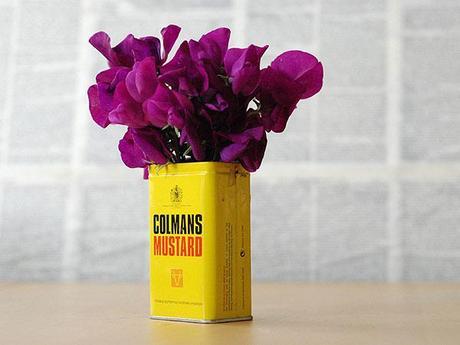 Fletcher and Foley floral design
www.fletcherandfoley.co.uk
Eleanor thank you for the update. It's wonderful to hear from you and you've put the best smile on my face!
Keep in touch!
Claire xx