Last Updated on by Jeremy
Disclaimers: Living the Dream uses demographic data, email opt-ins, display advertising, and affiliate links to operate this site. Please review our Terms and Conditions for more information. Listed prices and attraction details may have changed since our visit and initial publication.
I recently spoke on a virtual Travel Massive panel on Creating New Revenue Streams (watch it at the previous link) where I was joined by several awesome bloggers to talk about new ways we are approaching making money online.
In it, several of the panelists outlined some pretty novel ways they're expanding their existing blogs to create new revenue streams tied to their respective brands. But I am taking a different approach, and instead of expanding my footprint on my existing sites, I opted to go the route of creating new brands altogether to help improve my revenue long-term.
Today, I wanted to dive more into why I'm doing that.
The Split Between Content Blog vs Personality Blog Matters
One of the early highlights of the panel was pointing out the differences between those who run a personality-driven blog, such as my good friend Adventurous Kate, and those who run more content-driven blogs, such as my own. This distinction is something I've thought about for quite some time, but the panel discussion really hit home the difference in how blogs can operate.
The personality-blog often gains followers because a reader may like the person behind the blog as much as the content they put out. That is to say, people want to hear what Kate has to say just as much as the topic itself. For the content-driven bloggers, readers tend to go to those sites purely based on the topic published. For SEO-driven content blogs, like ours, this is especially true.
While readers may come to our blogs because of us (we thank you), this blog could change hands tomorrow, swap out a profile photo and name, and probably continue to run without any real loss of traffic based on our current sources. But there would be no Adventurous Kate without Kate, and that is a huge distinction.
The reason I mention this is because if you run a personality-driven blog where you have readers who follow you for you (and not just your content), you have many opportunities to create products, open a Patreon, or invent a number of revenue streams to improve your income right away. For those who are more content-driven, you may need to offer the right product, targeted to the right person, and hope your marketing plan is good enough to convert a sale to someone who may never have heard of your site until that very moment.
To put it bluntly, having an enthusiastic audience that follows you for you offers more opportunities to sell products, courses, or whatever else you recommend. Not every blog can do this, and I don't think ours are the best fit for this setup.
Multiple Brands Offer Diversification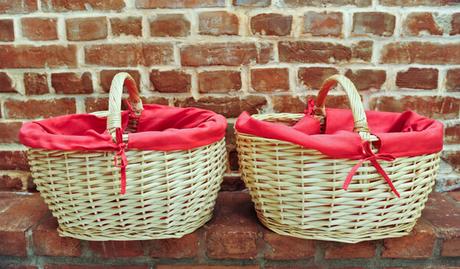 Apart from the above breakdown between personality and content-driven blogs, one of the main reasons I'm not doubling down on any existing brands is that I do not want to have all my eggs in one basket. Creating more products for this site, for example, would be diversifying my income streams by increasing the size of my basket. Possibly good for more revenue, but everything would still be tied to Living the Dream and its current traffic sources.
One more Google algorithm change, the pandemic lasting for years instead of months, or something unforeseen could cause that basket to unravel entirely.
Having multiple brands, on the other hand, is like having several smaller baskets we can tap into for income. If global travel is stagnant for a few years, but local travel is up, our Pittsburgh blog is there to pick up the slack. If travel overall is questionable, including local, our new wine blog The Grape Pursuit and coffee blog Doctor of Coffee can fill the void. If grapes and coffee beans go extinct? Well, our blogging newsletter, This Week in Blogging, can help fill the void there too. If blogging goes out completely? Well, I have no answer for that.
While you can probably see how having these sites would create a diverse portfolio that pads against various elements of a recession, if we do it well there will also be protected against other issues like algorithm changes, a brand closing an affiliate program, and more. Five brands spanning three industries with different traffic sources, marketing goals, and income opportunities, if done well, have less inherent risk than two brands in the same industry with the same income types.
Our targeted traffic sources and income streams for each highlight this theory perfectly (Blog - Traffic Sources - Income Types):
First and foremost, by getting into new blogging niches, we expand our traffic sources from Google and Facebook to also add on Pinterest due to the food elements of those two blogs. For our blogging newsletter, we are also tapping into direct traffic via email marketing plus word-of-mouth referrals which is something we have never done that well with our existing blogs. Over time we'll be pursuing four unique traffic sources instead of two. This could be a win for diversification.
Second, as of now over 80% of our blogging income come from ads, and those earnings are directly proportional to traffic. Affiliate sales make up less than 20% of our income, and our most consistent commissions are also quite low (< $10). Likewise, the travel sales funnel is huge and it is hard to convert sales as there could be months or years in between when a reader is researching a trip and making a purchase.
By diversifying into food, we are tapping into higher commission streams and also moving into the impulse shopping market. If someone likes a wine review, they can order a bottle (or case) right now and have it show up in a few days. If someone wants to upgrade their coffee setup at home, they could buy a few not-entirely-cheap products with a couple of clicks. This could be a win for monetization with lower traffic with the right audience.
Finally, our blogging newsletter can, one day, tap into sponsors and directly sell products for reliable monthly income as well. All of these would take our income streams from two (ads and travel affiliates) to seven (ads, travel affiliates, wine affiliates, coffee affiliates, blogging affiliates, products, and sponsorships).
In a way, this is no different than the diversification we're seeing other bloggers make, but we're spanning it out over several brands instead of all lumped into one in case another cataclysmic market shift happens in the future.
New Brands are a Long-Term Move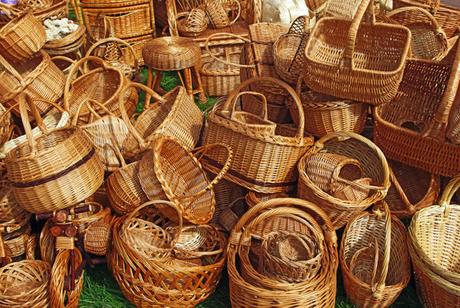 This plan is not without inherent flaws, and those are worth discussing as well.
First, and perhaps most importantly, is that there is no guarantee that the new brands will take off and go anywhere. I'd like to think I am able to provide the setup and marketing they need to succeed, but there is always a bit of luck involved when it comes to blogging success and that is hard to quantify.
Second, if the blogs were to take off, it is generally a 12-24 month window before any new website becomes profitable. This is not going to solve any of the income drops we're seeing in the short term and is indeed a long-term play for the overall health of our business at large. I'd be thrilled to make a minimum of $1,000 per month from each of our new sites within 18 months. On its own, that isn't very exciting for the lead time. But if the three new projects combine for $3,000 per month in total income, that on top of our current earnings is quite attractive when looking at it in the big picture.
Finally, it is quite a lot more work! One of the perks of expanding a brand is that you can roll new products and topics into your existing website. A few new social updates here, some unique blog posts there, and incorporating a new idea into your brand isn't terribly hard. Starting new websites, on the other hand, require their own social presence, their own regular content, and overall increases the amount of work you have to do significantly. After launching these, I can safely say I am officially out of time on 40-50+ hour workweeks.
The problem I've had with that last point is that pivoting within an existing brand is tricky. Our blogging series on this site is a great example of our attempt and expand a few years ago. Even with our best effort, the context doesn't make a lot of sense for a travel blog to be writing about blogging. This is why that section is getting spun off into This Week in Blogging and will be phased out eventually. Our lifestyle design series is a bit more of a fit, as it talks about the backend about our financial freedom goals to allow us to travel to begin with, but is also a stretch and does not do nearly as well as our travel content.
But adding wine or coffee? That may be a bit too much of a stretch for the branding we've already defined for this site, and no rebranding idea seemed to make sense to incorporate all of that under the Living the Dream umbrella. Having those topics properly branded on their own niche sites give us far more control of the content, more avenues to market, and, hopefully, many more opportunities for income that we'd otherwise not have here.
So we're off in building new brands to improve our business income and utilize that profit to do what we love- travel, explore Pittsburgh, drink wine, and enjoy a nice cup of coffee at home.
Are you diversifying your blogging business by adding a new site? Comment below to share it and why you made the decision to go for more brands!
Have an existing blog that is in need of an upgrade? Check out the following services we personally use!
Looking for tips? Read our Blog Your Trip series!
Join Our Newsletter
Check Out Our Latest Posts