Treating colleagues like customers.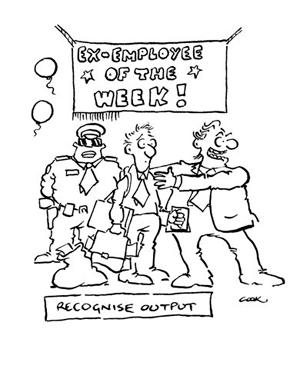 I once spent a few months working as a kitchen hand in a ski resort. It was the ideal job if you wanted to work on your skiing; not so great if you wanted to enjoy your work.
That wasn't because the job was hard. It was because the chef was an idiot. His passion was customer service. He demanded the staff focus entirely on the experience of the diner. 
He was obsessive about it. When a waitress returned to the kitchen to fill an empty salt shaker, he would scream at her, "Why wasn't this already checked." The idea that she was solving a problem didn't occur to him.
It was not unusual for our wait staff to weep while serving.
People hated working there. No one felt they were on the same team. Staff turnover was massive. Disenchanted employees actively sabotaged operations. Customers picked up on the negativity. The food was good but the business was a disaster.
What about colleague service?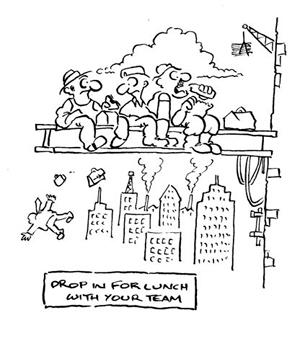 Customer service has become a mantra, but if you want a balanced and successful business, the idea of service needs to extend beyond your customers. It needs to seep through your organisation.

What can you do to serve those you work with? There are common guidelines for boosting customer relations. What if we edit them slightly and apply them to your colleagues?

Like this:

Prioritise. Focus on developing a quality employee, not just a product

Provide quality. Make the work experience a positive experience

Communicate. Develop a two-way dialogue, not a one-way conversation

Deliver. If you promise to do something, follow through

Check your attitude. Take a positive view of people's talents
Just for today, try this.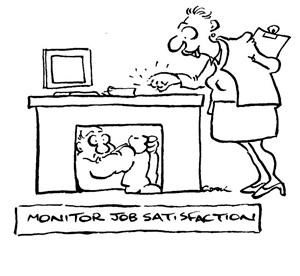 Identify someone you feel you can assist. Don't make it a massive task. In Mother Theresa's words, 'If you can't feed one hundred, feed one'. It doesn't have to be the best performer. It may be someone in whom you can see potential but who is currently underachieving.

The critical question is: how you can serve that employee?

Schedule a session with them. This is not a performance appraisal. Communicate exactly what it is about them that you really value. Acknowledge their contribution. If there is some small reward you can offer, do so.

Ask about their role and their personal development. Is there is any improvement they would like to see in their position, skill set or level of responsibility? How you could support this? Serve them, just as you would a customer.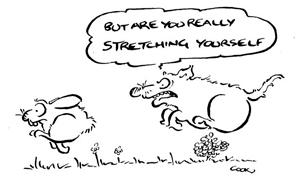 Maybe nothing will be apparent. Ask them to think about it and come back to you with any ideas.

This is a small, first step in building trust and loyalty. You could be surprised at the result.

Corporations increasingly look on personal career planning as a staff service run by human resources departments. It needn't be that formal. What you have just done is take a first step in exactly the same process.

Ultimately, it is a step towards team development and the powerful leverage of serving others. Helping someone climb a hill will get you off yourself and away from your obsessions. You'll even be nearer the top yourself.

Drawn from our latest book, 60 Second Recharge. To find out more, or to buy online, click here.