Buying a house is one of the biggest dream for everyone. We take into consideration quite a lot of things and parameters while looking for that ideal house for the family. However, with age, time and additions in the family, we think of that perfect house more from kids' point of view.
Recently when we were looking to buy a new house for ourselves, we had all our decisions revolving around the kids and their overall development. Being working, we, as parents, wanted a place that assures us of security and healthy living environment for our children.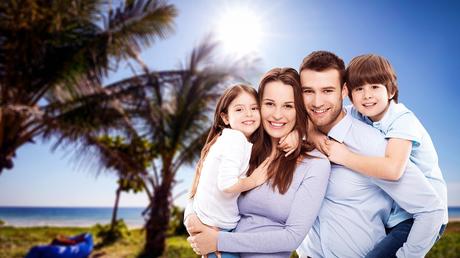 Gone are the days when childhood was surrounded by lots of relatives who could take care of the kids and give holistic learning and safe environment for the kids to flourish. Given the fact that families today have become nuclear and smaller it's the utmost need of an hour to have kid's friendly houses. Such kid's centric house will help parents and families give their kids a childhood that they can cherish and happily enjoy while weaving great memories.
We have been living in an independent house for a long time and faced quite a lot of issues.
Problems we faced in independent housing
Since we were living in an independent house, we faced quite a lot of challenges in our day to day lives. While we had all the freedom to live the way we wanted to live, our kids were quite restricted. They had no proper place to go and play. Lack of amenities nearby for any new thing that our kids wanted to do or learn, we had to look for far off options only. Being working meant we had to rely hugely on outside sources to take care of our kids that were not always very reliable as well.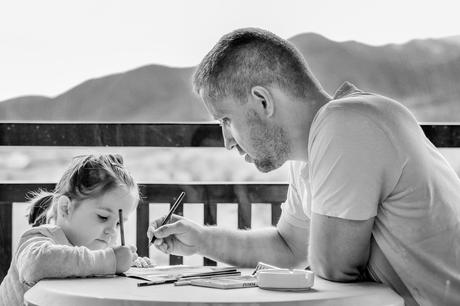 My daughter had key interests in music and badminton but for us to ensure she gets both the exposure it was quite difficult. Juggling our time between the office and home meant we couldn't give them quite a lot of opportunities for learning and holistic development.
While there was a lack of facilities, we also had a lack of safety and security in our area. As we were at work during the day safety of our kids was a prime concern. In spite of having cctvs installed in and around the house, we were never that satisfied with the measures taken. There was a constant fear what if something happens to kids. Well, this was one of the reasons for us to look out for homes that provide everything in one place.
Since, a house is considered to be the first learning ground before school, we need to create a house and environment which helps in the overall development of the child. Not just the education bit but also the physical and mental development. For such development of the children, we need societies that provide such facilities for kids to get nurtured.
Recently we came to know of an amazing concept of Child-Centric Home . These are homes that provide world-class facilities, activities keeping kids in mind. Let's take a sneak peek into how these homes are developed and why they are need of an hour.
What are Kids centric or Child-Centric Home ?
For most of the families buying a house is nothing less than a dream. It takes years and years of planning and investment to buy that place you can call your own. And being a parent, we always strive to give the best of facilities to our kids and means to grow and flourish in life. These Child-Centric Home are usually built keeping the kids in mind. From a vast play area, recreational activities (music, dance, art & craft and much more), to safety everything is kept in mind while developing such societies.
As we heard a lot about these Child-Centric Home and a dream place for kids to live, we decided to visit few sites, who is fulfilling the dreams of many parents and kids by giving them safe and sound beautiful houses.
These homes are planned in such a way that the children spend less screen time once back from school and more on other activities and sports that will help them grow in more than one way. The best part about these homes is that your child does not require to go out of society to learn anything new. Everything is available right at your doorstep. If your child wants to pursue any sport or any interests such as dance, music, art & craft, read books, take on swimming classes to any other form of physical activity. Everything is just there, you name it and they have it.
Complete care is taken and safety is given the prime importance. What else a parent wants more than the safety of their precious gems, the kids. These societies are well secured with an optimum number of security personnel; CCTV camera is installed to keep the families and kids safe. These are very carefully crafted societies for today's families and children.
Nurturing young talent and enforcing values is the aim of Child-Centric Home . They provide ample opportunities for kids to learn and showcase their talent and boost values like self-confidence, good competition, help each other, bonding and moral responsibilities towards elders and nature.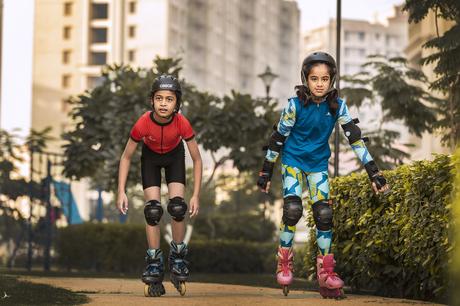 We simply loved the overall idea of Child-Centric Home and strongly feel that such places indeed will add a lot of value to the holistic development of a child.
If you are looking for such residential property which gives you kids centric homes then do visit Ashiana Anmol in South Gurgaon and Ashiana Town, Bhiwadi (20 mins drive from Manesar towards Jaipur) are such projects in NCR. Do check them out click here (Ashiana Kid Centric Homes) and let us know about your experience in the comment section below.
So, let's give wings to our kids and let them fly in safe hands of Ashiana.