Why Associations Help Small Businesses Boom
Posted 5 August 2014 12:00 AM by sitecore\rbillie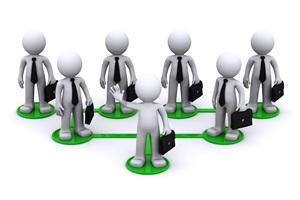 For small businesses, joining an association may seem like an unnecessary expense. But according to the experts, it's a smart move that could help your organization reach the next level.
From the American Trucking Association (ATA) to the Professional Landcare Network (PLANET), small businesses all over the nation are tapping into specific networks to stay up to date on trends, snag amazing savings and grow their organization.
Sarah Kohler is an association coordinator for SmithBucklin, the association management and services company more organizations turn to than any other. Kohler says she's witnessed small businesses blossom as a result of association memberships, with one key feature being the driving force for joining.
"Small businesses are perfect for associations," Kohler told Fleetmatics. "We've seen many small members grow into much larger members through the course of their membership. An association has all of the offerings for a small business to learn, network, and grow.
"Networking is one of the biggest benefits," Kohler continued. "It's those face-to-face events that people love. Business leaders also join associations for the savings, like utilizing the partnerships you make and the power of buying in bulk. Through joining an association, you really have the opportunity to learn and grow."
PLANET's Director of Public Relations Lisa Schumann agrees, saying there are three main reasons members join and stay with her association: education, networking and professional development. The combination of all three lets PLANET members stay on top of trends while expanding their professional networks both locally and nationally.
The annual Green Industry Conference (GIC) draws thousands of landscape industry professionals from across the nation, combining part conference and part trade show. Schumann says the event is the best way for business leaders to get questions answered while providing strategies to grow their business.
"When we survey our members, one of the top things is education," Schumann said. "The field is always changing, and there are always new regulations. You have to keep on top of the trends. Another thing our members say they love is the networking opportunities, and that's somewhere we really excel. And lastly they cite the professional development in general, from leadership to business education."
Interested in growing, learning and networking? Find an association and join!