Apple has always been famous for its great products. It is among one of those few companies that never disappoint its customers and always come up with new and outstanding products. Apple's laptops, cell phones and other gadgets are already extremely popular, and now with the set-top box, it has stepped into a completely new territory.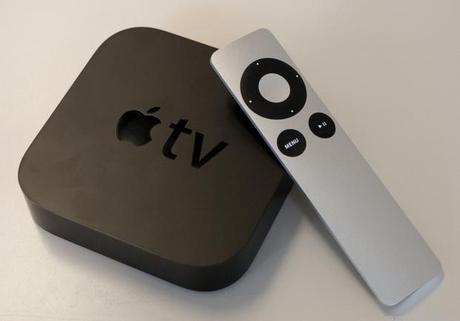 The company has always viewed the television industry as a potential arena to cash in on. It has been rumored again and again that it would break into this field and give a tough competition to other players that seem to be ruling the market.
 The news of Apple TV received great appreciation from all over the world. The fact that Apple has a loyal base of customers makes it one of most famous companies all around the world. Apple users have a certain faith in the company.
 Steve Jobs, the late co-founder of Apple, has said it on various occasions that he always wanted to create an integrated television that would be easy and fun to use. The aim was to provide people with a television set that would integrate with all the Apple devices and make it easy for people to share data.
The sad demise of Steve Job hasn't put a full stop to his plans, as the company is working towards fulfilling his dream. As per the latest reports by the Wall Street Journal, Apple seems to have been working on the path laid by Steve Jobs himself.
The report stated that the company is working towards strengthening its base. It is already in talk with several cable companies in the US to promote the set-topbox that is expected to be released soon. After years of hard-work and dedication, Apple is finally ready to penetrate into our living rooms.
However, the question remains – why is Apple entering this new zone? As mentioned above, Apple is a company that has always reinvented itself. It is already ruling the phone market with its iPhones. The company already ranks high in the laptop world. Television industry is automatically the next step, as the company believes in growing.
Knowing its capabilities, there is no doubt that Apple would rule there too with its cable set-top box. The box is designed to make everything easy, as users will be able to plug their Apple devices into it and watch their favorite channels and programs via the device. The company has also recently acquired a cable network transmission patent stating that it was allowed to interface cable TVshows through their Apple TV set-top boxes.
Rumors are also rife that the company is looking to also launch an Apple madetelevision sometime in the next few years. Experts say that it all depends on the success or failure of the technology. However, it won't be a cake walk, as the company would face tough competition from current market leaders, such as Sony and Samsung. It will have to plan every move carefully, as there is a huge risk of the company's strategy failing, which would not only result in huge financial loss but also a loss of the company's image.
However, there is no denying that there is immense curiosity regarding the Appletelevision, about which not much is known at this point of time. Fans are waiting with bated breaths for the company to come up with the new products, so that they can enjoy television differently.
The set-top box and Apple television would be the step in the right direction. The company is all laced up to face all sorts of competition and is already building a strategy, so that the box can have a proper launch. The company, understanding that it will have to do better than its competitors, is not leaving any stone unturned.
If the set-top box is a success, then Apple would arrive with a bang. All eyes are now on its release, as a lot is on stake there. There are a lot of rumors in the air that talk about the excellent sound and video quality that the device has to offer. However, the only option that one has is to wait and watch.
Until Apple comes with its new products, you can enjoy Dish Latino Dos from Latino Satelite that allows great fun. Dish Latino Dos from Latino Satelite is a great, unmatchable service.
Author Bio
Emily Steves  is associated with various internet security related companies as their freelance and staff writer. She has been linked with some of the best web media companies and offers various ways for internet solutions. She excels in writing articles related to Satellite, internet security, gadgets, technologies etc
The internet's top
autoblogging
plugin. Tagged with 
apple tv