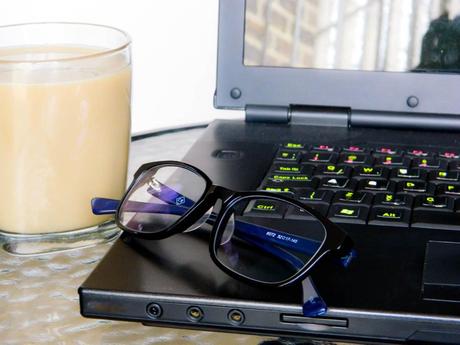 When you think of a free product, you may think of a not-so-good quality one. Well, not necessarily.
The other day I was introduced to this huge global online optical store - Firmoo.
Firmoo.com is the world's most popular online eyewear store. They have a huge variety of different glasses, in very affordable prices!
Now you probably ask yourself how in the world are you supposed to purchase glasses online, without even trying them on first, right? Well, Firmoo offers lots of different options for you to get the best suitable glasses for YOU! The options include photos of other people wearing the glasses you are interested in, so you can see how it looks like on, pictures of different faces from which you can choose to "try" the glasses on virtually. AND the coolest part is that you can even upload a picture of YOURSELF, and see how the glasses look on YOU virtually! Also, they have pictures of the glasses from different angles, and measurements written on every single part in the glasses.
Firmoo.com offers sunglasses, vision glasses, men's glasses, woman's glasses, even designer glasses! They really have a variety of many different colors and styles to choose from, so I think really anyone can choose the pair that works best for them!
A very good thing about their website is that you can look for the pair you like in SO many different ways (something that I often look for in an online store!), you can search by shape, material, frame, size, price, style, and more!
And when you choose your pair, you can choose the purpose you need them for (distance, reading, computer, both distance and reading, for fashion purpose (with zero power lens), or having just the frame!), then you can fill in the details of your prescription, if you have one. You also have an option to add different lens thickness and/or add-ons  for a small additional price, such as anti-reflection, anti-radiation, UV coating, tint and so much more! (The glasses come with a anti-scratch lens for free).
And ready for the best part?? For new costumers, they are giving the FIRST PAIR FOR FREE!!! You only need to pay the shipping. I was so exited by that! Because I think it's such a great deal to offer to you, my lovely readers! :)
Sooo you probably know I don't wear eyewear, so the first thing I thought about was to order a pair of sunglasses.. But then I figured I've always tried these nerd-style glasses for fashion purpose (with zero power lens) in stores, but never really bought ones.. So I've made my choice and picked the unisex glasses in No #CP6072. :) And I'm IN LOOOOOVE <3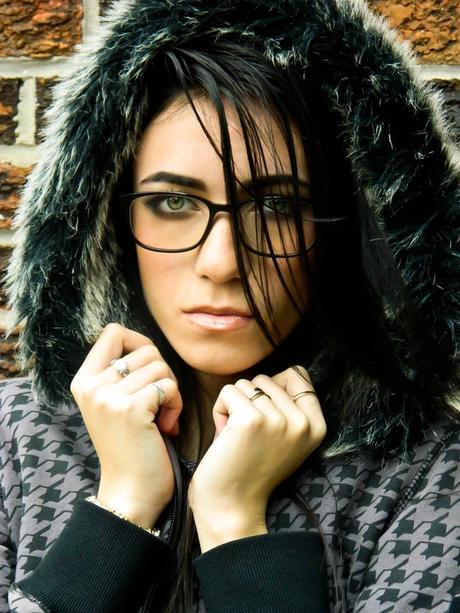 The costumer service was great! Except that I was told I will be contacted by e-mail ones the product will ship, and I wasn't (I don't know, maybe it got to my spam folder of something, but I haven't found anything), but I wasn't really concerned by that, since I've got them just 5 business days from the moment I've placed the order!!! And they have included a case for the glasses, a little pouch, special cloth for it, and a tool with spare screws. (Sorry if I am pronouncing anything wrong, this is my first experience with these kind of glasses, lol)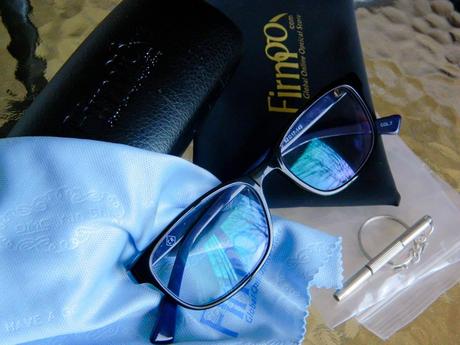 I love that they look like real glasses, and not toyish.. Thay are a very high quality, and you can feel and see that right away!



These would be an amazing gift for family and friends, co-workers and even your boss, for the upcoming holiday! It is a beautiful Christmas gift, because it is good quality, expensive product, which you can get for a fairly low price (especially that you're getting the first pair for FREE).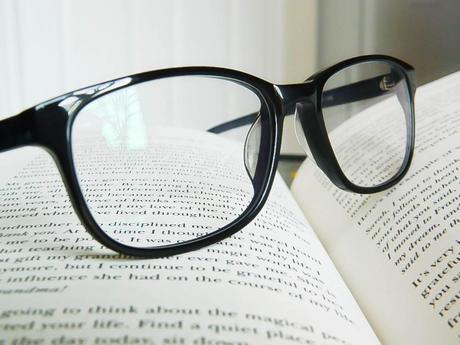 The only thing I had trouble with, was the case, that is in the exact side as the glasses, and it took me about 5 minuted to figure out how to fit them inside the case, so it wold close all the way. For some reason, the handles kept peeking out of the case.. Until I finally got it, and put them with the lenses down (and still, you have to put them precisely, so it will close. (But again, maybe it's just me, as it is my first experience with this..).
Other than that, I absolutely love, love, love them! And I like how it looks on me ;) Surprisingly, they are exactly how I've imagined them to be, the measurements were precise, and they look great and fit me well!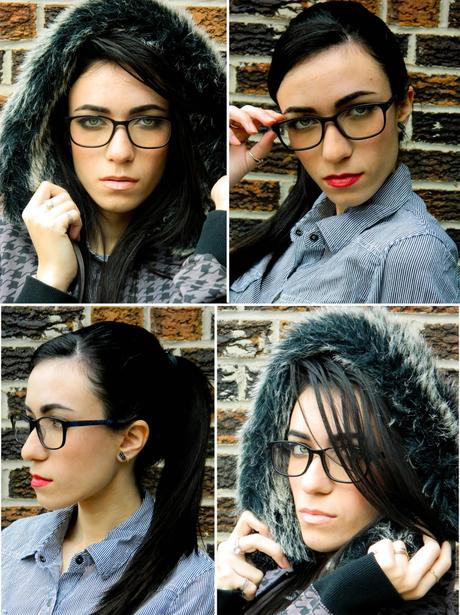 So again, click here to get your first FREE pair from Firmoo.com and have a happy shopping!!! :D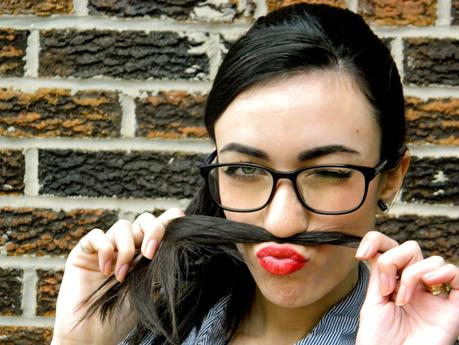 *The product in this post was sent to me in order to make a review. However, I guarantee that all of the things said in this post, are my true and genuine thoughts and feelings about the product, and I wouldn't agree to recommend it, unless I really do like it. Also, this post contains an affiliate link through which I will receive a small percent commission when someone is spending money on a product through this link.