Hi All,
It is that time of year when we all start thinking about Christmas – I for one couldn't be more excited. I am also beginning to think about what I am going to wear for my Christmas night out with work; something that I am looking forward to as it will be my first. like many of us I have started looking at the key trends this season; from punk rock which is always a favorite of mine all the way through to the trend I am quickly highlighting today – WHITE!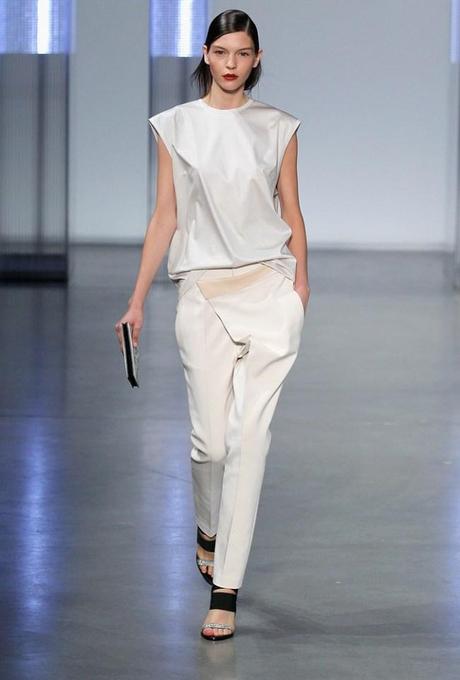 Helmut Lang displayed his effortless tailoring this year across all of his catwalk shows – I do have a bit of a soft spot for him. The one key look that I took from his shows this year though was the white on white look. Firstly this scared me a little as I have very pale skin which can be tricky to dress. however then I realised that wearing the latest trends is as much about confidence as it is about anything else.
So for a quick glimpse into my current thought process about wearing white on white.
Mix the textures – this should break up the starkness that can come with this shade
Add in some emerald through my accessories – I love this color for this season!! Pantone have done well again!
Wear separates – i am thinking a white skater skirt and T-shirt
Add in some sparkle – as it is Christmas I want to through in some sparkle, plus this will help to create depth.
Wear some heavy jewelry – no explanation needed really as who doesn't like jewells?
So there you have it, this is currently as far as I have got so if you have any ideas for the perfect white on white loo do tell………
And to say thank you I have been lucky enough to get the John Lewis advert a day before the TV release!!! I want to share it with you as let's face it, they are the best adverts at Christmas. So to spread the John Lewis Christmas cheer he is the advert in all it's gory – you will need tissues!!!