Hi All,
It is that time of the year again, when I make my predictions for the future styles we will have available to us this year and next. I love this time of year for the pure fact that I can actually make predictions and see if they come true. I know that sounds strange when there is a back catalog of looks to fall back on from the runways of the world, but I like to come up with my own ideas to. We all know that the fashion weeks are just the starting point, from which the high street will inevitably catch up with at some point, so with this in mind I have picked my current favorite on line store to find my favorite looks from the catwalks, at prices I  can afford! Enjoy all!
The Boxed Jacket
Another suggestion that I am seriously going to have to think carefully about is how I will wear the boxed jacket. For me, the boxed jacket is an extra design layer to the traditional spring denim jacket cut. However as I have broad shoulders this may be one that I will avoid for this season, sticking to traditionally fitted blazers instead. If however you have an athletic or pear shaped figure then is a great option for you to stay bang on trend whilst keeping the spring chill off your arms. There were so many across the catwalks this year and I liken many to a classic bomber jacket….so for my pick I am choosing this Black and white bomber jacket….remember that the catwalks will cost you thousands…this comes in at £18!!!!!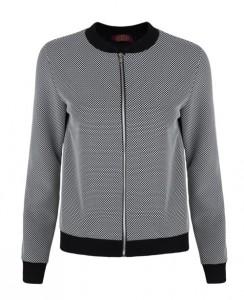 Colour of the Season…..Orange
Who doesn't love orange for autumn??? It is the perfect color for wearing as an accenting tone, it reflects the changing seasons and works with the majority of skin tines…so I for one am really excited to see it back this season. It has been used widely in patterns on the catwalks but I have been thoroughly enjoying the color blocked looks by the likes of Marios Schwab! so with this in mind I want to go bold with orange this year, so I have picked this scalloped edged top! It is perfect for work with a pencil skirt, home with skinny jeans and even on a night out with a leather mini skirt….this look I am really excited about! This top is an absolute steal at £8!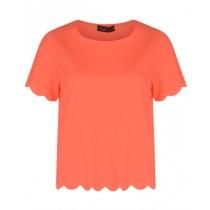 The Perfect pair of Work Trousers
I was pleased to see the peg leg trouser is back with vengeance this season! They are the perfect accompaniment to any floral or candy coloured blouse and you all know I love my floral blouses! This seasons trousers are not just plain and dull either….oh no….they are bright and bold and colourful. This pair is spot on for this look and simply imagine these with black wedge boots for winter! perfect for work ad home and very reminiscent of this seasons Philip Lim looks. These come in at £10!!