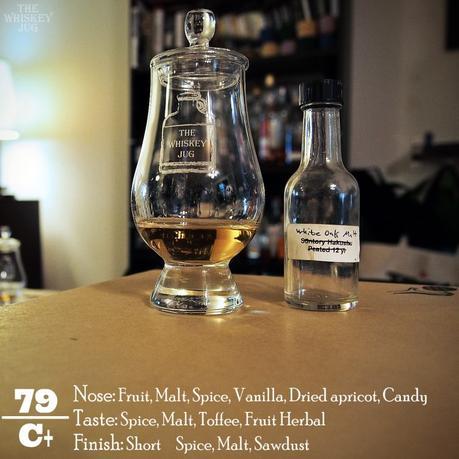 White Oak Akashi Single Malt is the malt component of the Akashi blend and like the blend it's aged in a combination of barrels. Though the single malt is all aged between 4-7 years. It's one of the newer Japanese single malts on the market and joins the ranks of the current explosion of NAS Japanese whisky.
In White Oak's Words: White Oak Akashi Single Malt
"A unique blend, of sherry, brandy, bourbon, wine, American oak and even ex-shochu barrels allows for uniquely Japanese Single Malt.
TASTING NOTES: Smooth with lots of yellow apple, powder sugar, angelica fruits with hints of sea air."
I don't have anything else for you about this one so on to the White Oak Akashi Single Malt review.
White Oak Akashi Single Malt Info
Region: Japan
Distiller: White Oak
Mashbill: 100% Malted barley
Cask: ex-Bourbon, ex-Sherry, ex-Brandy, ex-Wine, ex-Shochu and new American oak
Age: 5 Years
ABV: 45%
Price: $90
White Oak Akashi Single Malt Review
EYE
Gold
NOSE
Weak fruit, malt, spice, vanilla, dried apricots and a candy sweetness. It comes across young and flat, but at least there's no off notes.
PALATE
Spice, malt, watery toffee, fruit and a touch of an herbal character. I don't know if this is just young or uses a lot of barrels that are way past their prime, but it comes through light, flat and uninteresting.
FINISH
Short fade of spice, malt and sawdust.
BALANCE, BODY & FEEL
Unbalanced, medium body and a weak feel.
OVERALL
The White Oak Akashi Single Malt is a let down. For being a distillery that's been making whisky since the 1960s you would think they'd not only have the process down pat, but it would have some older stock it could use in its single malt to give it some depth. It's not that it's terrible, it's just that there's not a lot going on. It's all topical and lacks any sense of complexity or depth.
SCORE: 79/100 (C+)