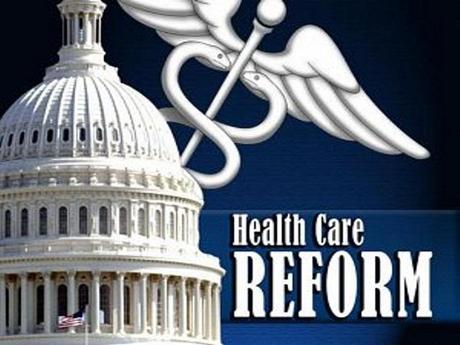 The White said on Wednesday that it had no contingency plan should the individual mandate
or the whole health care legislation overhaul be struck down by the Supreme Court.
White House spokesman Josh Ernest told reporters on Wednesday that the Obama administration did not have, and was not working on, a plan B if the Supreme Court decided to strike down all or part of the Patient Protection and Affordable Care Act. The legislation's principal objective is to bring over 30 million uninsured Americans into the system.
"There is no contingency plan that's in place. We're focused on implementing all the provisions of the law, because they're important benefits that will be realized by the American public. If there's a reason or a need for us to consider some contingencies down the line, then we'll do it then," Mr. Ernest said.
During a summit last May, Health and Human Services Secretary Kathleen Sebelius said that the White House would be looking at alternatives to make health coverage quasi universal if the individual mandate was rejected by the court. "There are all kinds of sign-up possibilities, auto enrollment and a variety of strategies," she stated at the time. The individual mandate would force most Americans to purchase health care coverage by 2014 or face a penalty for non-compliance.
Political analysts do not believe Mr. Obama is in a position to officially reveal that his administration is looking for alternatives to the individual mandate or to the whole legislation should either be declared unconstitutional by the Supreme Court next June. Indeed, they say, the Obama administration would simply be admitting defeat if it took such steps.
"They can't risk having the president look like he's folding, or giving up, or anything like that," explained Joseph Antos, a health economist at the American Enterprise Institute.
Meanwhile, a poll conducted by Rasmussen Reports and published on Thursday shows that 54 percent of Americans expect the Supreme Court to overturn the Patient Protection and Affordable Care Act. Thirty seven percent also said they wanted to see the legislation upheld, although only 26 percent of those questioned told the pollsters they expected it to be.
Three of the four remaining Republican presidential hopefuls, former Massachusetts governor Mitt Romney, former Pennsylvania senator Rick Santorum, and former speaker of the House Newt Gingrich, have already pledged to repeal "ObamaCare" if they win the White House in November.