Did everyone have a healthy first week of 2014?
Here's an indulgent way to reward your stellar efforts… with a gorgeous White Hot Chocolate.
We all need a treat sometimes.

I'm a massive hot chocolate fan, but had never tried a white chocolate one before. When I was looking for a recipe to make in association with Thorntons, I knew I wanted to do something with white chocolate. Having to endure the likes of Hurricane Mary Doll and her gale force friends, there is no better time to get snuggled up with a slanket (and some leftover xmas choccies) and a comforting mug of heaven.
And so I give you… The Best White Hot Chocolate You Will Ever Taste.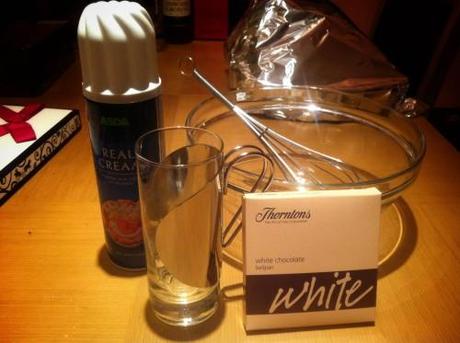 Ingredients (Per Serving)
This is super easy. First, I placed a glass bowl over a pot of boiling water and melted the chocolate in it, like this: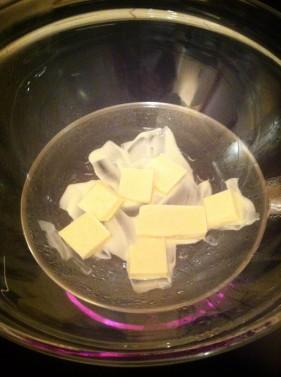 Once the chocolate was melted, I filled my cup with the correct amount of milk (about 3/4 the way up) and slowly poured it into the bowl, whisking it to make a smooth consistency.
I poured it back into the bowl, topped with scooshy cream and a sprinkling of hot chocolate powder, then popped a wee square of the chocolate on the side to make it look pretty…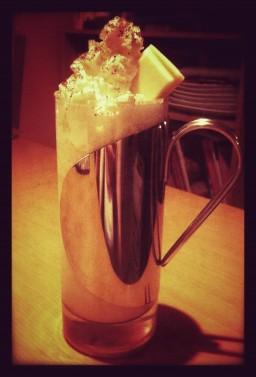 This is an absolute joy to drink. Close the curtains, get the heating on, slip into that onesie and make a cup of this. Night. Sorted.
You could use any chocolate for this. I'll certainly be trying a few variations! You can find more chocolates online here at Thorntons, I have my eye on the dark chocolate block with mint.
Enjoy

x