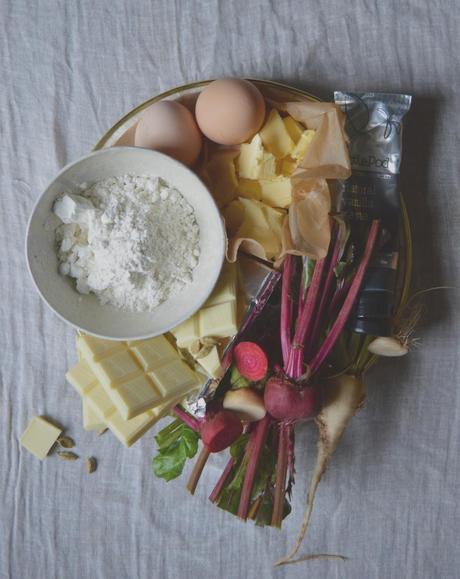 Every once in a while I sit down with a cup of tea and my note-book and plan what I might cook next with our homegrown produce. It was on one of those cozy afternoons sat by the fire when our cottage was engulfed in grey devon drizzle this week when the idea for this recipe came to me. It was one of those light bulb moment 'White Chocolate, Beetroot and Cardamon Tart' and I couldn't think of anything else, it seemed like a match made in heaven.
So the next day we headed of for our morning wander around the lanes via the allotment to pull all the baby 'White Detroit' beetroot we could find. We added a few candy striped 'Chioggia' into the mix to make up for the slight lack in quantity and crossed our fingers that the cake wouldn't go pink.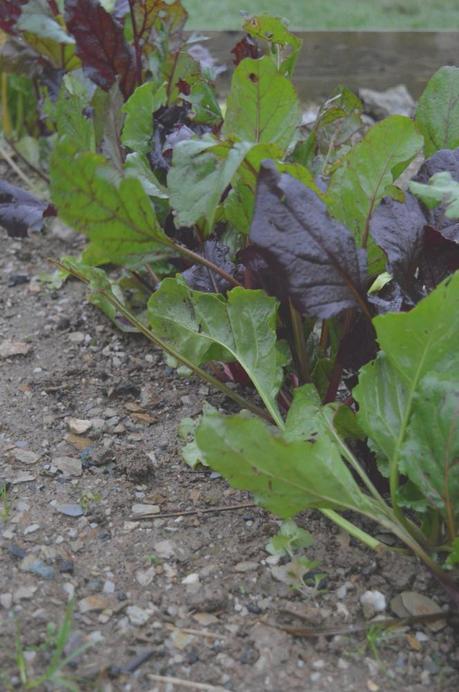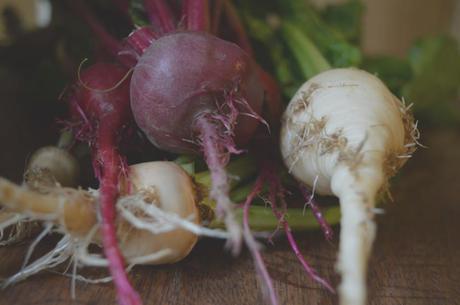 It's fair to say that I'm a tad obsessed with a fragrant spice native to india called cardamon. Some of my favourite dishes feature it, honey baked feta with black cardamon, chocolate and cardamon mousse and I've even found a cardamon flavored tea at the shops the other day. I don't recommend having it alongside this cake, that would be overkill a nice smoky lapsang souchong makes this a perfect winter afternoon treat.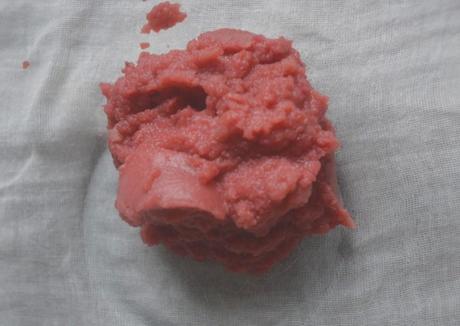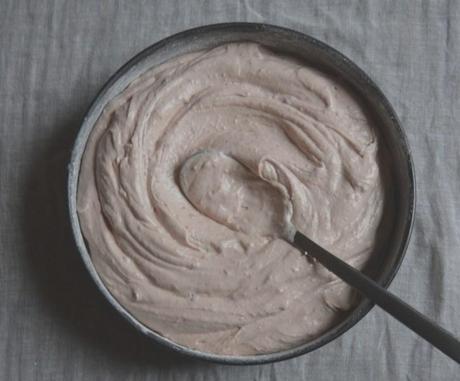 INGREDIENTS
95 g of white beetroot | 2 eggs | 125 g unsalted butter | 125 g golden caster sugar 130g flour | 1 tsp of vanilla bean paste | 1 1/2 tsp of crushed cardamon | 300 g of white chocolate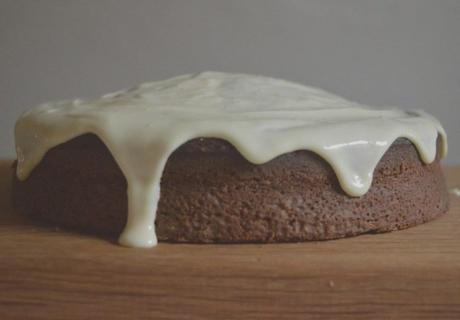 METHOD
Clean and trim the beetroot, boil until tender.
Meanwhile pre-heat oven to gas mark 4 | 180 C | 350 F
Grease and flour a 18-20 cm tin
Cream the butter and sugar using
Blend the beetroot in a food processor adding a dash of milk until smooth.
Melt 150 g of white chocolate in a bowl over a pot of simmering water, once melted add to the blended beetroot. Mix with the creamed butter and sugar.
Whisk in an egg at a time, the gradually add the flour.
Slice open the cardamon pods and pop the content in a pestle and mortar and finely crush enough for 1 1/2 tsp
Add the vanilla paste and the crushed cardamon.
Poor into the baking tin, bake for about 40 min or until a skewer inserted in the center comes out clean.
Let the cool fully before melting the remaining chocolate and pouring it over.