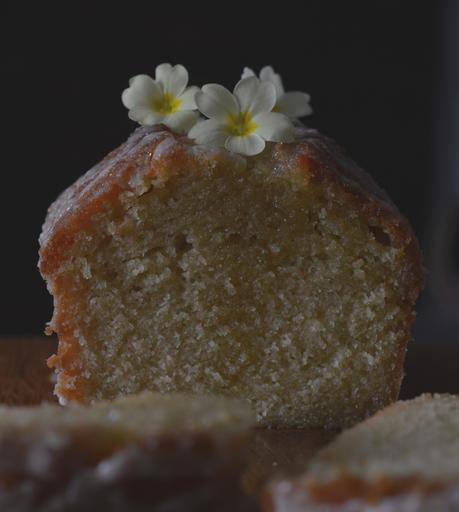 Spring is here! Not long until its time change the clocks forward and the days will slowly grow delightfully longer. The sun is starting to warm things up a bit and the Easter weekend is just around the corner.
When I think of this time of the year in terms of colour, apart from all the vivid fresh greens, yellow is the colour that springs to mind. In our garden all the Narcissus are standing tall showing off their yellow trumpet like flowers and delicate primroses are spreading their carpet all over beds lining our garden path.
Now is also the time when we are all busy sowing seeds and not a day goes by where I don't check on progress. Nothing quite beats the delight of the first signs of germination. One of the things I was so very keen on sowing last year were edible flower, marigolds Calendual officinalis and various nasturtium varieties. Little did I know that I already had a spring supply of edible flowers growing in my garden which I totally ignored last year. The Primrose Primula vulgaris !
I have Maddocks Farm Organics Instagram feed to thank for the reminder that these pale yellow flowers are edible and can be used to make a delicious syrup. Do make sure you check out Jan Billingtons website - we ordered salad with edible wild flowers from her for our wedding which was such treat!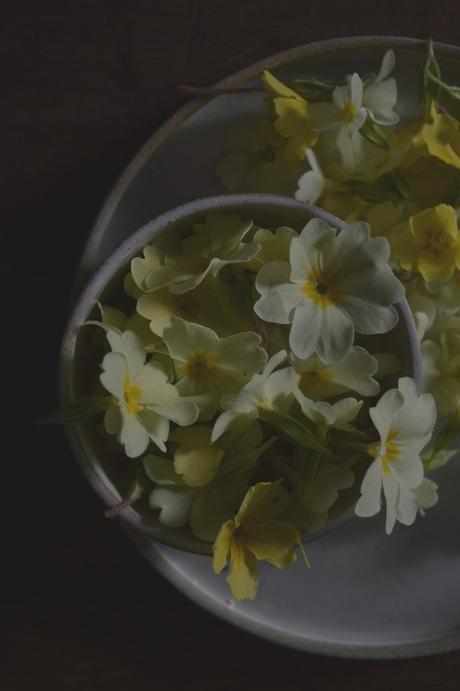 Primroses are native to the British Isles and can also be found throughout parts of Europe. In Devon we are lucky enough to find them growing relatively freely in our hedgerows and woodlands; but in other parts of the country and Europe they are not always so common. Which is why I would recommend you grow some in your garden and not set about foraging for primrose flowers. The flowers are after all the reproductive part of a plant and I wouldn't want to remove the part that is destined to produce seeds for the future. If you do decided to forage please make sure you check before you set off, as they may be are protected where you live. It's not just Primula vulgaris but also veris, and hybrida that have edible flowers.
Now that I have my own supply of edible spring flowers I decided to make a Primrose Syrup Drizzle Cake. This cake doesn't pack the zesty punch of a lemon drizzle but has a much sweeter subtle floral flavor; like the Primrose it's showy but simple and yet perfectly delightful.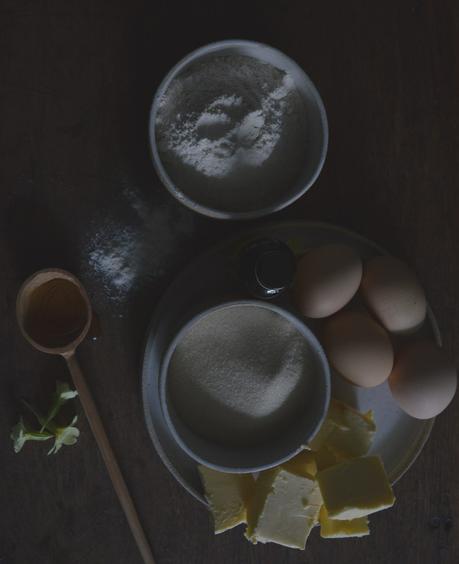 INGREDIENTS
2 cups of primrose flowers | handful of lemon balm leaves (optional) | 250 ml of water | 200 g of golden caster sugar | 225 g unsalted butter | 225 g golden caster sugar | 4 eggs | 225 g self-raising flour | about 100 ml of primrose syrup | 1 tsp lemon extract | 3 to 4 Tbsp of icing sugar | 3 Tbsp of granulated sugar | extra primroses to decorate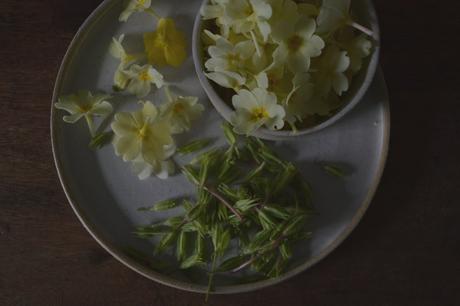 TO MAKE THE SYRUP
Pick a little more than two cups of flowers, remove the sepals ( the green petal like structure at the stem end of the flowers) wash the flowers. Wash the lemon balm leaves if using.
Add 250 ml of water and the flowers and lemon balm leaves to a sauce pan and bring to the boil. Simmer for about 30 minutes.
Set aside to cool.
After about 30 minutes to 1 hour strain the liquid and add back to the sauce pan adding 200 g of golden caster sugar.
Bring to the boil and continue to do so until a light syrup texture has been achieved.
You should now have deep golden, honey coloured syrup.
Poor into a sterilized bottle.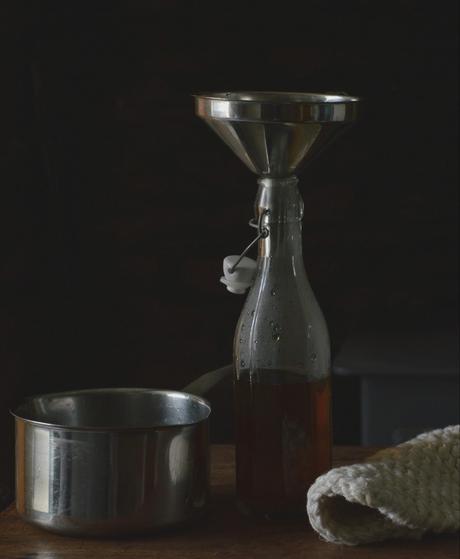 TO MAKE THE PRIMROSE SYRUP DRIZZLE CAKE
Pre heat the oven to gars mark 4 | 180 C | 350 F
Butter a loaf tin and line with non stick baking paper.
Beat the butter and eggs until creamy and pale.
Add one egg at a time, then gradually add the flour until you have a smooth mix.
Add the syrup and lemon extract and beat until combined.
Pour the mixture into the loaf tin and bake on the middle shelf of the oven for about 40 - 50 minutes. Until a skewer inserted in the center comes out clean.
Remove from the oven and set aside to cool.
Mix 6 Tbsp of Primrose syrup with 3 Tbsp of granulated sugar.
Pierce the surface of the cake with a skewer or fork and gradually pour or brush on the drizzle mixture.
Make a small amount of icing mixing 4 Tbsp of icing sugar with 4 tsp of primrose syrup until smooth.
Remove the loaf cake from the tin and drizzle over the icing mix.
Decorate with Primrose flowers.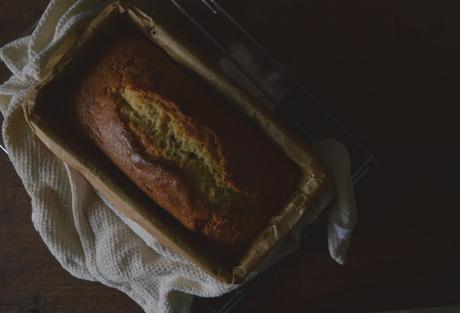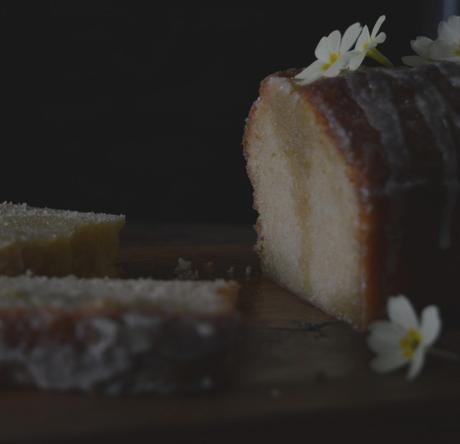 Why not make and enjoy this cake this Easter or if you fancy baking something else how about my White Beetroot, Chocolate and Cardomon Cake.