Jumping from American to Canadian rye in our mini rye whiskey review series, we're tackling the WhistlePig PiggyBack Rye 6 Years. Sourced from Alberta distillers, this 100% rye whiskey admirably achieves the mark it was going for: versatility.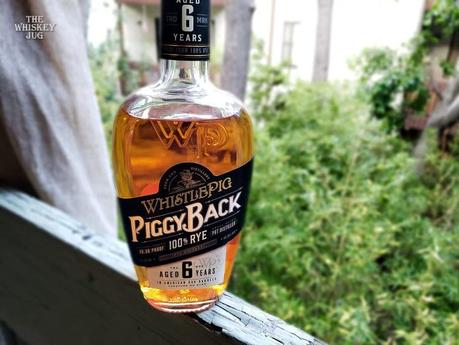 This is the first time I've ever bought a WhistlePig product and that's because they finally have something at a price I'm not too mad at. More often than not WP puts out good whiskey, but I've always felt a big disconnect between quality and price. Let's see if that's the case with this one as well.
WhistlePig PiggyBack Rye 6 Years Review: Details and Tasting Notes
"In summer 2018, Dave Pickerell returned to our warehouses to realize his dream of creating the best aged rye whiskey for your cocktail – 100% rye for full spice flavors, aged six years for unprecedented complexity, and bottled at his ideal strength. Stir or shake in good company."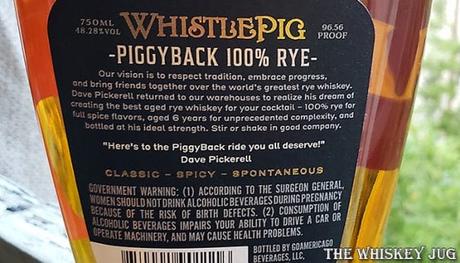 Details (price, mash bill, cask type, ABV, etc.)
Region: Canada
Distiller: Alberta Distillers
Bottler: WhistlePig
Mash Bill: 100% Rye
Cask: New Charred Oak
Age: 6 Years
ABV: 48.28%
Price: $50
Tasting Notes
EYE
Light copper
NOSE
Copper, fresh rye bread, cinnamon, spice, caramel, orchard fruit, grainy and a light bit of bergamot.
PALATE
Rye bread, butterscotch, cinnamon, raspberry candy, oak, fruit, spice and some citrus.
FINISH
Med-long -> Sweetness, rye spice, copper and oak.
BALANCE, BODY & FEEL
Good sense of balance, med-full body and a velvety feel.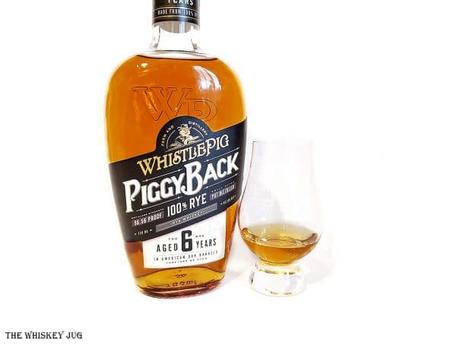 WhistlePig PiggyBack Rye 6 Years Review: Overall and Score
Not too shabby. Aroma is nice and full with equal sweet and rustic tones; Palate is the best part with a complex delivery of fruity and dessert sweetness with balancing metallic, oaky and rustic spice tones; Finish is simple but expressive.
The more I experience it, the more I like it. Overall the WhistlePig PiggyBack Rye 6 Years has a nice sweet profile that complements the dominant rustic and spicey notes. Good all around, it's a versatile whiskey that works equally well in cocktails or a glass by itself. I think it's about $10 overpriced, but compared to the rest of their lineup it's a bargain.
SCORE: 3.5/5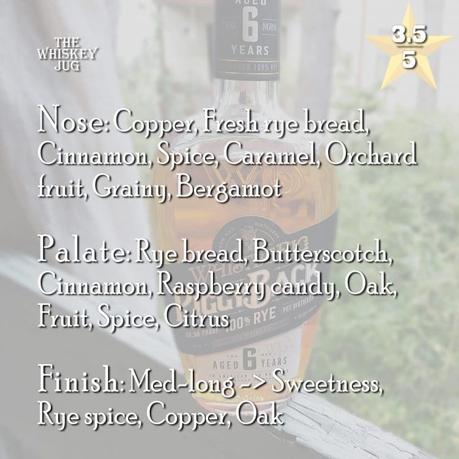 Whistle Pig 6 Year PiggyBack Review
$50
Overall
3.5
Nose

(3.5)

Palate

(3.5)

Finish

(3.5)

BBF

(3.5)
Sending
User Review
0

(

0

votes)
Comments Rating
0

(

0

reviews)

Whistle Pig 6 Year PiggyBack Review Summary
It's a versatile whisky that pulls out an amazing array of rye notes that are uniquely sweet and rustic. All things considered, this is one of my favorite WhistlePig releases.
'''