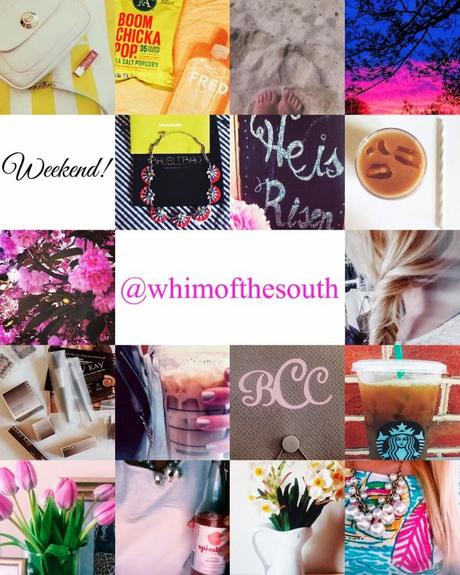 Follow @whimofthesouth on Instagram! 
This week was the LAST full week of classes which is actually insane. How am I left with just ONE semester left of senior year? 
I think that's the part that's hard for me to get over. I'm so excited for graduation but at the same time so nervous to step foot in the real world with ALL of the bills being my responsibility. It's definitely going to be a wake up call and I'm sure that will have to be some changes made. 
It was ALSO the week leading up to Foxfield so of course I could barely concentrate on anything. 
As long as  I come out of this semester with passing grades I will honestly be satisfied. Because I've been so distracted with everything outside of class, it's hard to get back in the swing of things this late in the game. 
This week I discovered VEGAN buttered popcorn so obviously I'm in love and obsessed! My Lilly dresses made their reappearance into every day wear, a gorgeous new bauble from Baublebar arrived at my doorstep, and my very first VoxBox arrived! 
It's been a big week in many ways, and I'm growing stronger and more firm in who I am each week which is all I could ever pray for or want! 
xo
BCC