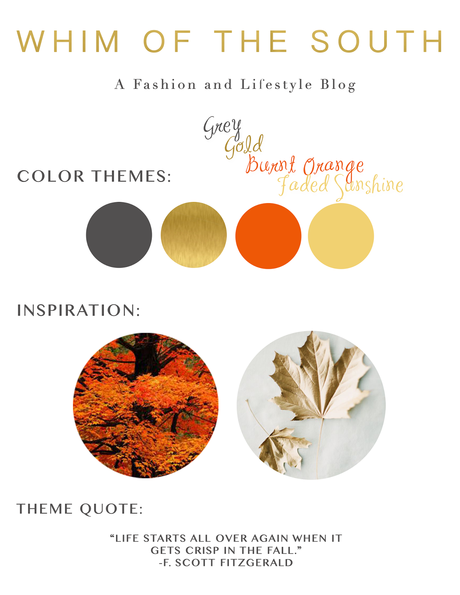 Hello hello darlings! Oh how I've missed y'all. I've decided to let you in on a little tidbit. I'm officially relaunching Whim of the South on November 1st! I'm currently working with an AMAZING photographer to shoot my relaunch pictures and I absolutely cannot wait for y'all to see.
The reason I've chosen this color theme is because fall is a time of new beginnings. New beginnings have been a huge part of my life over the past year and through all of that I've learned more than you can begin to imagine. Fall also happens to be my favorite time of year and every time I look at my blog, I want to be reminded of the things that I love. 
I can't wait to share all of this with you! 
Stay tuned November 1st for the new look of the blog.
I will also be moving my media services site over from wordpress to six shortly! 
Stay tuned loves.
xo
BCC