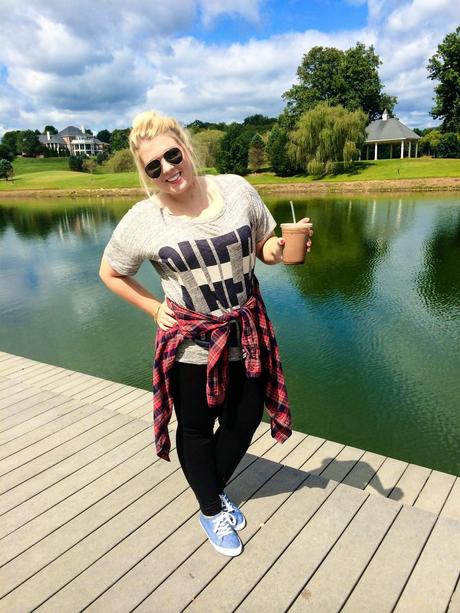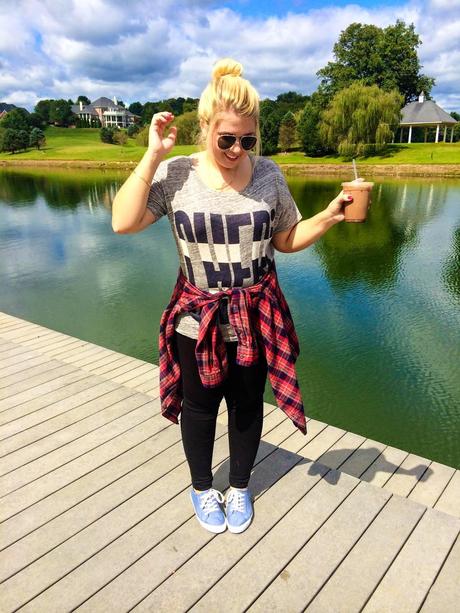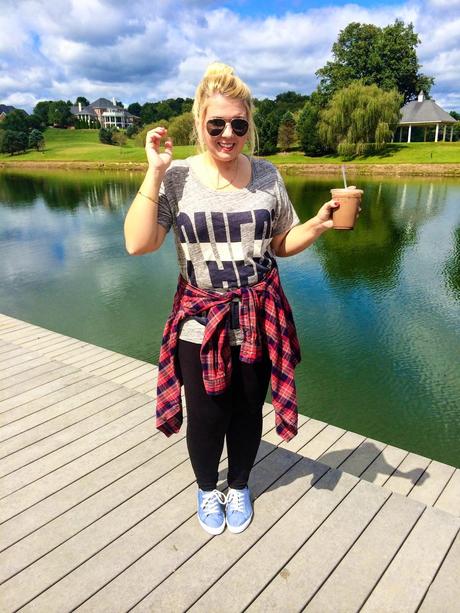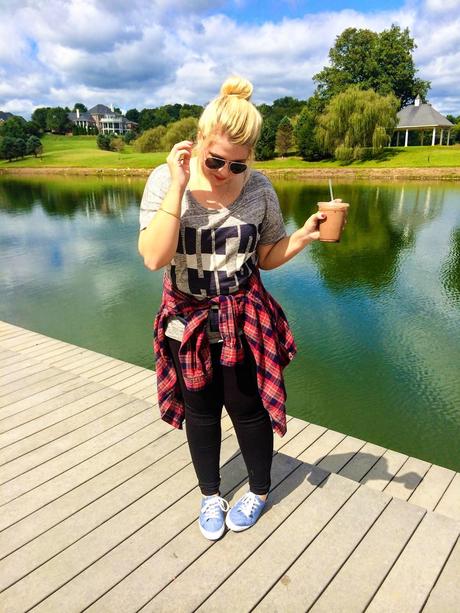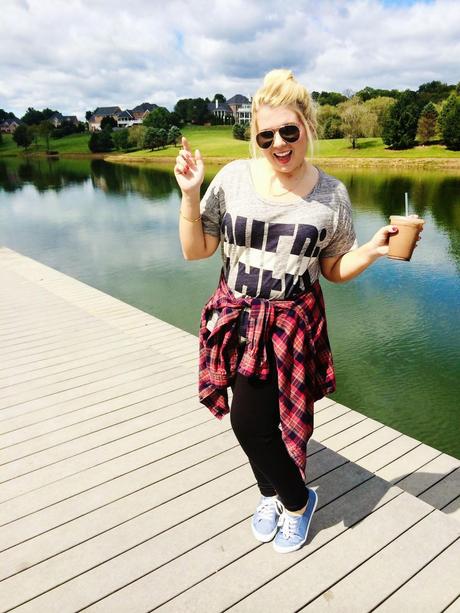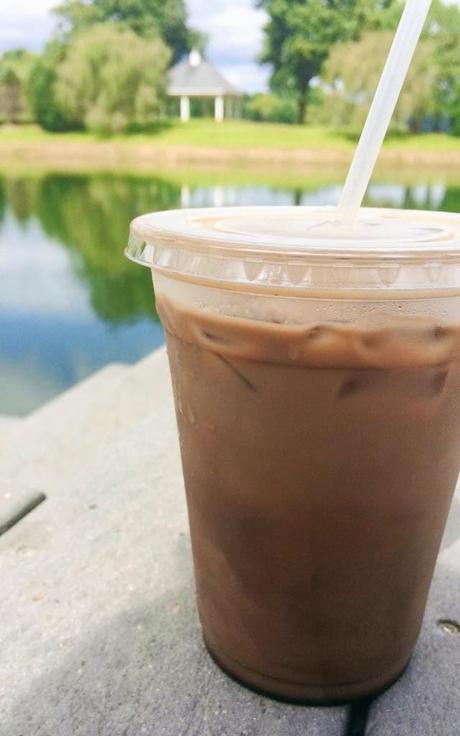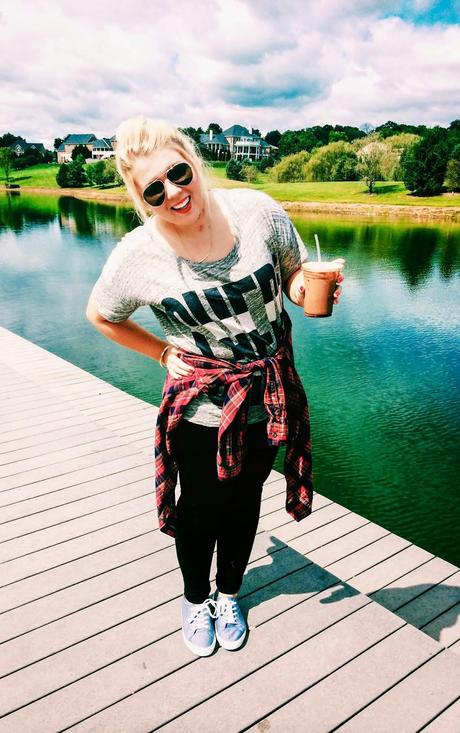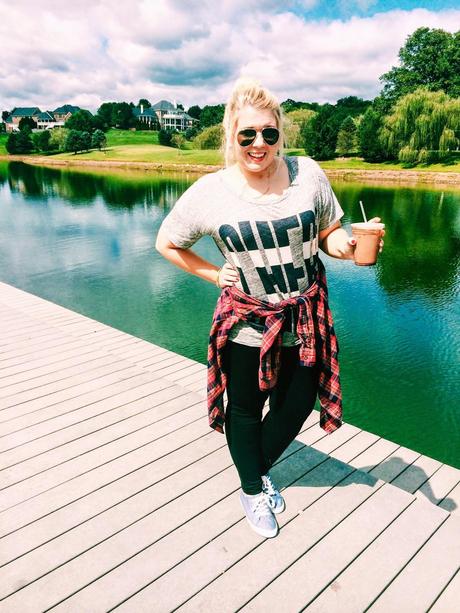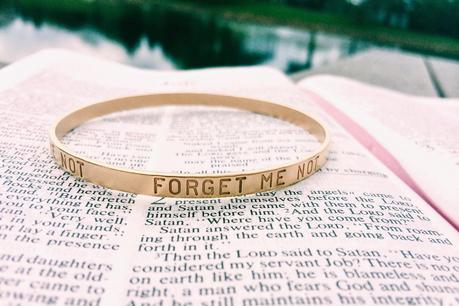 Outfit: T-shirt- J.Crew, Flannel- Thrifted, Pants- J.Crew, Shoes- Old Navy, Necklace- gorjana, Bracelet- Harriet's General, Sunnies- Boutique Find
Sometimes I feel super preppy and want to wear Lilly Pulitzer everything, and other days I have a city girl edge. But on this particular day, I felt like dressing like a hipster. The beauty of being a fashion major and being part of that industry, is that you are not defined by your style because your style is what you put together. There is a difference between following trends and picking & choosing what trends you want to follow that correlate with your style. There are certain trends that I'm not a fan of that I wouldn't incorporate just because they simply are not me. That's what I love about fashion. It's ever evolving and ever changing, yet you get to choose what part of it you want. 
I'll be honest, I didn't pick out the outfit because of it's hipster vibe. I picked it out because I wanted to be comfortable. It just ended up looking a little more like that than I had envisioned. 
The day was refreshing, with a coffee trip to one of our favorite coffee shops in town (The Bean Tree Cafe) followed by a trip out to Ivy Lake for some quiet time and devotions. The evening was spent walking around downtown (making new friends with the store pup as seen below) and having some great laughs. It's such a great thing to have amazing roommates that I can turn to for a coffee run or a random adventure that none of us know the outcome of.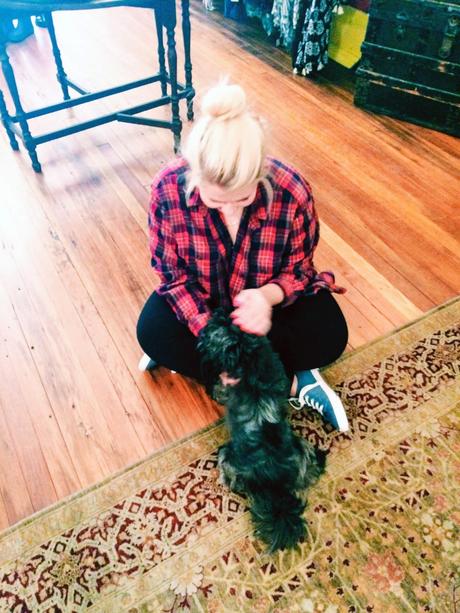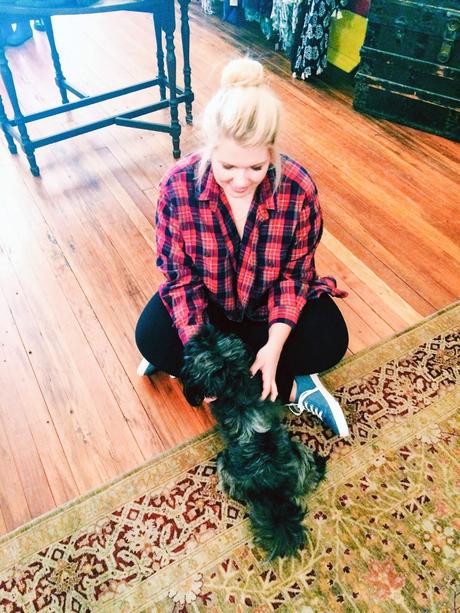 I hope y'all have had such a fantastic week! It's Thursday so that's something to be happy about! 
xo
BCC