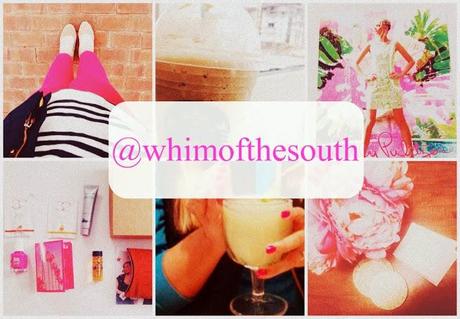 Welcome back to my favorite day of the week: my mini moments recap! This week was quite the interesting one...being snowed in for literally three days, having a GALentine's day with my best friend, Becca, from Life with rMe, and well...that pretty much sums it up. 
Even though I didn't get to be with my love on Valentine's Day, the day was perfect and that handsome man surprised me with something sweet and sparkling at work on Saturday (imagine the joy when I walked in and saw his thoughtfulness.) 
I've been looking over the Lilly Pulitzer Spring collection and needless to say I am totally smitten...vintage Lilly is the best kind of Lilly (wouldn't you agree?) 
My Starbucks addiction has taken a halt...mostly because I couldn't get out because of the snow. But no worries because my family surprised me with another gift card! I don't think they'll ever run out...but really. 
And of course the beloved Birchbox arrived! Full of fun and excitement (and juicy perfume, bright nail polish, and new things to experiment with and try!) 
Until next Sunday...make your mini moments count! 
xo
BCC