From Mike Eruzione to Annika Sorenstam, sports and television personalities are lending their powerhouse celebrity statuses to the 25th annual American Century Championship golf tournament. What makes this such a popular event...and more important than The Open?
Fans know many of the celebrities on this week's ACC leaderboard but I wonder how many people recognize the name Jim Stowers?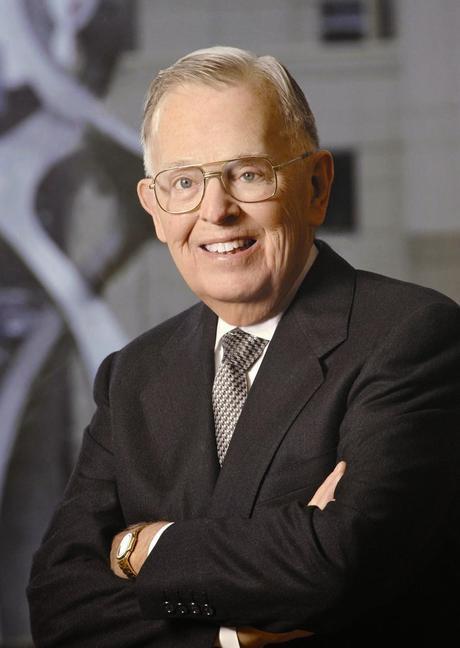 Cancer survivor, philanthropist, and founder of American Century Investments and the Stowers Institute for Medical Research, the late Mr. Stowers, with a dedicated team of scientists, continues to make "a significant contribution to humanity through medical research by expanding our understanding of the secrets of life, and by improving life's quality through innovative approaches to the causes, treatment and prevention of diseases."
Too early...too challenging research? BioMed Valley Discoveries tackle these illnesses every day.
Sounds like a mouthful and it is! Basic cellular abnormalities which cause Cancer, Alzheimer's and unconventional medical research are at the heart of this scientific investigation - Stowers and his wife gave their common stock in American Century Investments to fund the research and the celebrities come out each year to stand behind this great cause - Profits with a Purpose.
Click the link to watch The Stowers Institute for Medical Research video.
Back to golf...
So the American Century Championships and The Open, are two great golf events which appear totally different in nature but are they?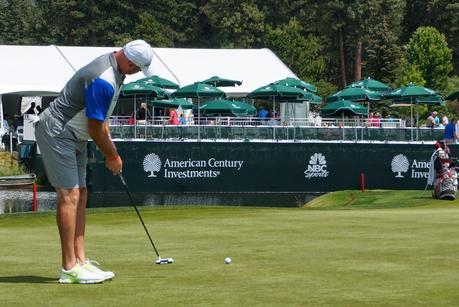 Both events are major events in their own categories. Some folks call the ACC, "The Superbowl of Celebrity Sports". The Open is one of the four majors of the year. Although The Open is a much older event (1860) with a winner's Share of $1,660,000, twenty-five years of the American Century Championship charitable event makes for a good beginning and, with a record purse of $600,000, there will surely be as much fiery competition here as at The Open.
The one difference between these two great golf events? Which will be more meaningful in the long run...?
When you are watching The Open at 4AM and switch over to the ACC in the afternoon, think about what these celebrities are playing for -  a much greater cure than what a few good rounds of golf will bring!
The 25th annual American Century Championship, July 15-20, 2014, is the premier celebrity golf tournament that airs on NBC Sports. American Century Investments is the title sponsor of the tournament. The first round of the #ACCgolf starts this Friday, July 18! Friday, July 18          
Saturday, July 19        NBC                3-6 p.m. ET / Noon-3 p.m. PT (Live)
Sunday, July 20          NBC                3-6 p.m. ET / Noon-3 p.m. PT (Live)
Golf Channel will re-air the broadcasts Saturday-Monday.
Are you going to watch the American Century Golf Championship? Voice your opinion on Twitter @Golf4Beginners and on our Golf for Beginners blog.


This post was created in partnership with American Century Investments. I have received compensation for this post. However, all thoughts and opinions are my own.