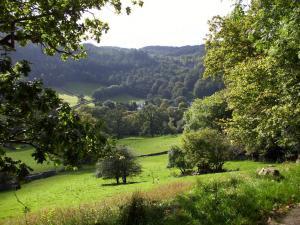 This edition of the series "Where You Should Be!" features the less traveled country of Wales! 
Wales is an often overlooked country on the tourist trail due to having England as its neighbor to the East.  But for being in such close proximity, it would be unwise to skip this country full of beauty on your next adventure.   With the 2012 Olympics coming up, and Cardiff hosting some of the main events, tourism in this country will pick up fast.  But before you start looking for cheap hotels in Cardiff, think about some of these interesting sights the country has to offer!  (Photo "North Wales" by hcf116)


2012 Olympics in Cardiff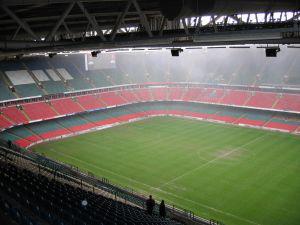 With it's neighboring city of London hosting the 2012 Olympics, the capital city of Cardiff has the luxury of hosting one of the major events in the entire games - football (soccer). The existing Millennium Stadium will be hosting many rounds of football in the upcoming games and can host nearly 75,000 fans per game during the upcoming celebrations.    (Photo "Millennium Stadium, Cardiff" by Sigmoideus)
As the games are a perfect excuse to visit the country, it would be a perfect reason to begin exploring the rest of the country while you are there!
Tenby in the South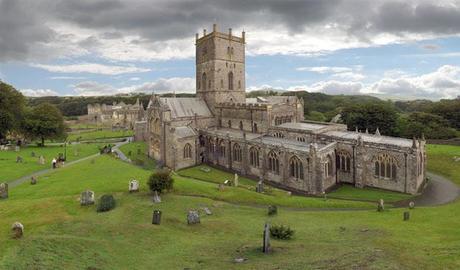 The town of Tenby in the South of Wales traces its origin back nearly 1,000 years with the first walls constructed around the city in 1093.   Throughout the entire city, the history is maintained with historic buildings, cobblestone streets, and cars banned from the main roads during the summer months.   (Photo " St Davids Cathedral" by Tarr3n)
Walking is one of the most popular activities in Tenby, and heading out to nearby Pembrokeshire Coast National Park is a perfect day trip.   Not only is this national park the first in the United Kingdom, it is also the only park situated right on the coast.   This expansive park also includes several small islands and all visitors can choose between appreciating the beautiful islands or taking a stroll along the quaint villages seen along the walking path.   No matter which you choose, a visit to Tenby is a must for all travelers to Wales.


Conwy Castle in the North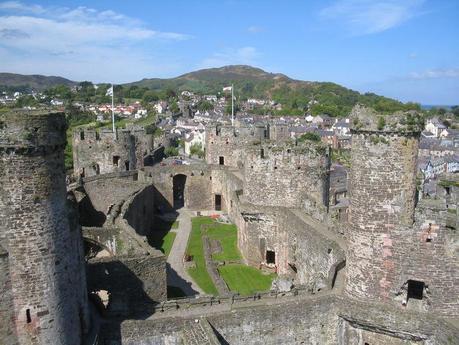 One of the most beautiful castles in Wales is found in the northern county of Conwy.  Built in 1289,  the expansive castle sits right on the edge of the sea and is just as popular for its history as it is for the views of the surrounding area.  The design of this castle was fortified to receive any attack, and resisted a seige shortly after being built.  In the centuries since the castle has had its share of impressive history and is now a wonderful attraction for all those who visit the region.  (Photo "Conway Castle" by Tsandell)


Get Around Wales


With its terrain, Wales is an interesting country to navigate.  Traveling around the North and South sections of the country by most modern transportation methods is quite simple.  The real difficulty lies when wanting to travel North to South or vice versa and although is a scenic drive, can be quite time consuming.  For those looking to travel between these two regions, a cheap budget flight may be the best option for both time and cost.
It is a real shame that Wales is overlooked by many travelers, however those that visit are met with a rich history and beautiful scenery that rivals most of the other top spots in the United Kingdom.  When heading out on your next adventure, do no pass up checkig out this beautiful and historic country.