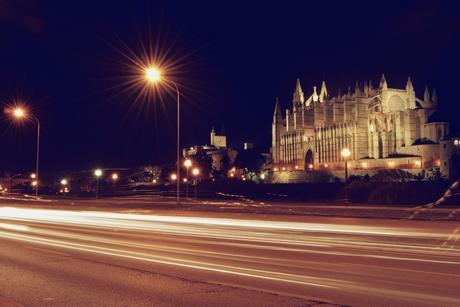 Today's entry into our series "Where You Should Be!" is focused on the islands of the Balearics!
When you hear about the Balearic Islands, the first thoughts are often about clubs and partying. While it is true that many of the destinations in the islands are a haven for wild parties, there is far more to the islands than that with amazing scenery and culture being two of the main highlights. Get ready to book your low-cost airline flights like our friends at Jet2.com, as the islands of the Balearics are calling your name.  (Photo "Cathedral Palma" by davidvives)


Mallorca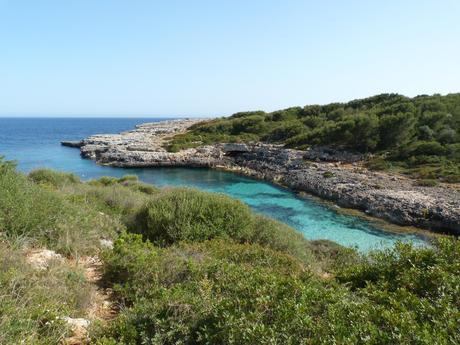 When picking the best Balearic island(s) to visit, you might as well consider the biggest one first. Mallorca, also frequently spelled Majorca, has numerous destinations worth checking out for all those looking to just get away from it all and enjoy some culture and relaxation.
If coming by air, your first stop is likely Palma de Mallorca. Make a quick dash to the Castell de Bellver to explore the castle and archaeological ruins from this 14th century landmark. Unless you have spent the previous few weeks in mainland Spain, this castle is sure to impress as a great introduction to the change this region has experienced over the centuries. When finished you'll feel like you've visited the Alhambra of Granada, Castle of Segovia, and the Mezquita of Cordoba all in one afternoon.  Then it is time to relax!
Although there are a number of great beaches near Palma de Mallorca, the island really is yours to explore! Branch out and explore the nearby mountains, stunning vistas, and lesser visited destinations to get away from it all.  It is often said that the unpublished gems are the best to find, and in Mallorca it is yours for the taking.  Rent a car and find the sights that are not published and enjoy them with relative peace and quiet!  (Photo "All from Mallorca" by Capellas3)
Menorca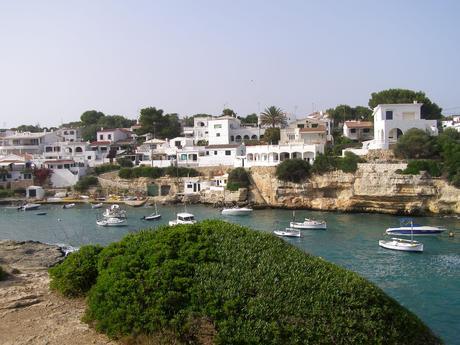 Those who are wanting to get away from the party scene need to look no further than Menorca. Why is Menorca the go to place for those craving some peace and quiet? It is simple; this particular island boasts more beaches than the two others featured in this post combined. Couple that with a lower visitor count and you will find yourself with less crowded beaches waiting to be explored.
To get your bearings on this tiny island, a trip to the peak of Monte Toro is in order as the views of the island are unparalleled. It is the highest point after all. With a better grasp of the island at your disposal, it is time to explore. If the view isn't enough and you can't find a corner of the island you want to explore, jump off it! Scuba diving is a popular activity of the coast of Menorca, with wreck and cave dives being plentiful and quite affordable! Divers, this one's for you. (Photo "Cala d'Alcaufar, Menorca" by DavidSG)
Ibiza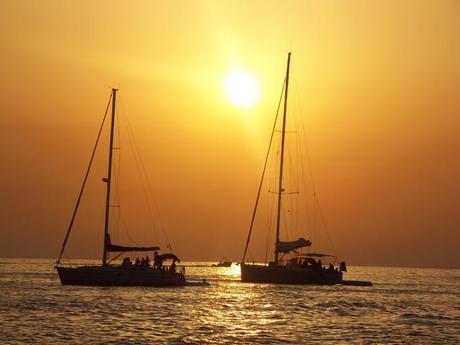 You know we couldn't get past talking about the Balearics without bringing up Ibiza.  Sure, the island is synonymous with great parties and beach resorts, but there is enough to do for visitors of all ages and interests!  For all those who can pull themselves away from the clubbing and parties, a plethora of beach activities is at your disposal.  From parasailing to bungee jumping all the way to luxury cruises and high speed action, if it isn't available in Ibiza and involves water, it probably doesn't exist.
But what if the crowds aren't for you?  A short boat ride to the neighboring island Formentera is the escape that all those wanting to break off from Ibiza are searching for.  With dozens of beaches, lower visitors than the mainland, and bike trails for the most active set, this may truly be the best place to unwind in the Balearics! (Photo "Puesta del Sol" by juank)
Get Around the Balearics
Getting from island to island in the Balearics is incredibly easy. Numerous ferry services take visitors between all the islands as well as to the mainland in frequent intervals. Budget airlines arrive from a number of Europe's most visited cities as well. Getting around on islands can be a bit trickier, with bus service and car rentals being the best options. For the utmost freedom to explore, hiring a car for your days in the Balearics has no rival.