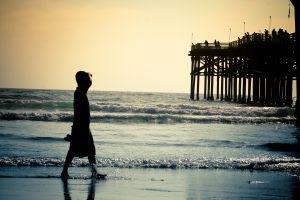 This week's entry into the series Where You Should Be! is the southern California city of San Diego!
San Diego is famous for so many things that listing them all in one short post is an incredibly difficult task.  Although not one of the tourist meccas of the United States, San Diego balances the large community well with several of the top tourist activities that can be found anywhere in the country; including one of the world's best zoos, every outdoor activity imaginable, as well as culture and history at every turn..  If your next journey has you headed to California, try to travel San Diego and see what it is truly all about!   (Photo "Silhouette Dock" by pcuoco)


The San Diego Zoo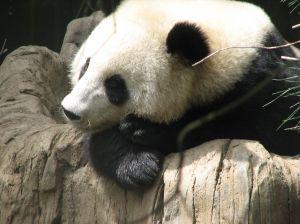 The San Diego Zoo is often considered to be the premier zoo in North America and is one of the largest attractions the city offers.  Covering over 100 acres, the complex includes several thousand animals, many of which cannot be found in any other zoo in the country.  From its inception, the zoo has prided itself in being a near cageless setting, such that all animals are kept in natural, open air environments (outside of the reptile house).  This has made the zoo a great attraction not only for the countless species that live on the property, but for the plants and flowers on the grounds as well.  (Photo "San Diego Zoo" by kdezmac)
The most popular animals are debatable as there are so many to choose from, but the Panda Research Station is one of only a few locations in the country where visitors can see these giants, and is the first location in the USA that has successfully raised pandas in to adulthood.  If you cannot make it to the Panda Research Centers of Chengdu, China, then a tour of California may be just right for you to see these beautiful creatures at play.


Take on the Great Outdoors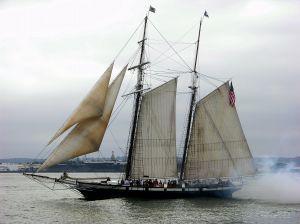 As San Diego is located on the southern edge of California, the city enjoys great weather and easy access to the ocean, producing several opportunities to get outside and try some rigorous activities! One of these activities is surfing, as San Diego has become a great hub for those looking to try out the sport due to it's miles of beaches and varying levels of surf.  As the level of difficulty varies from beach to beach, there are opportunities to learn and get better for all skill sets, and an equal number of instructors ready to take you out to catch your first big wave. (Photo "San Diego Long Beach" by plebelic)
In the winter time around the month of February, the California gray whale makes its annual migration passing the waters of San Diego and is a great time to charter a boat and get out to see the giants as they pass.  If you aren't around in February, don't worry!  A number of other activities exist ranging from scuba diving, boating, hiking, and even hang gliding over the beaches if you are interested in getting a new perspective on the city, from above!


Get Around San Diego


The two most common ways to get around San Diego are by bus and trolley.  Although these networks cover most of the ciy in frequent intervals, there are still a few places that are not covered.  Tickets run between $1-$3 per journey, however a day pass can be purchased for around $5.  Getting to other destinations around the city may require a car or another popular activity, biking.
These activities are just the beginning of what San Diego has to offer, and many use this city as a base to begin exploring Southern California and the rest of the country.  Try one of the many city passes that exist to get free entry into a number of attractions, including the San Diego Zoo, and take it all in California style.