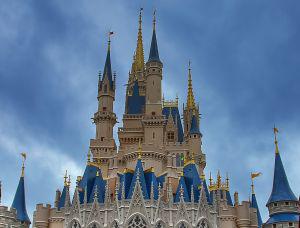 This feature of "Where You Should Be!" is a guest post by Jeremy Head
This week's Where You Should Be! focuses on the holiday hub of Orlando, Florida!
This far south east corner of the USA with its long stretches of beach and year-round great weather has long been a holiday favorite for people from right across the USA and all corners of the globe. But what really puts it on the map is the incredible concentration of world-beating theme parks. These days Orlando is virtually synonymous with the adrenaline –fuelled family fun of Walt Disney World, Universal Studios and SeaWorld. But there is more here than just theme parks – including quirky museums for the curious and acres of untouched wetland. (Photo "Castle" by omster-com)
Theme Parks Galore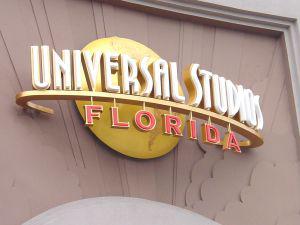 If you're a theme park fan, Orlando's unquestionably the place to go. But you need to do some homework before you arrive and choose wisely. There is way way more to do here than anyone could hope to cover in one trip. So make some choices ahead of time to avoid getting totally overwhelmed. Walt Disney World contributes four amazing parks to the mix – Magic Kingdom, Epcot, Disney's Hollywood Studios and Disney's Animal Kingdom and two water parks – Disney's Blizzard Beach and Typhoon Lagoon. Then there's Seaworld Orlando, Universal Studio's two parks and Discovery Cove too.  (Photo "Universal Studio's Entrance" by equiLearn)
If you've got kids in tow, head for Magic Kingdom where they'll find all their Disney friends – Dumbo, Buzz Lightyear and Mickey and the gang, with plenty to keep older kids and adults happy too of course. For possibly the best zoo experience in the world, try Animal Kingdom. With 1700 animals and 500 species on show, you'll really feel at times as if you've been transported to Asia or Africa. If the underwater world is your thing, at Seaworld Orlando you can walk through vast aquariums and get up seriously close and personal with dolphins. Film buffs will be in cinema heaven at Universal Orlando which features the Simpson's Ride, The Wizarding World of Harry Potter and Shrek 4D to name just a few.
Cultural Quirks
If you can tear yourself away from the theme parks (and believe me, it's not that easy!) Just north of the theme park mayhem is the refined suburb of Winter Park which is home to all sorts of interesting museums – enough to keep culture creatures happy for days. Highlights include the arty delights of the Charles Hosmer Morse Museum of American Art, Cornell Fine Arts Museum and the Albin Polasek Museum and Sculpture Gardens. A short hop away in the suburb of Eatonville you'll find one of the most interesting of the collections around here – the Maitland Telephone Museum. Located at the rear of the Maitland Historical Museum this treasure trove features unusual old vintage telephones and a 1940s era working switching station. And if kitsch and chaos is your thing, make time to find Flea World - a vast flea market just a short drive away from Orlando in Sanford. For a more 'out there' day out, how about the spiritualist village of Cassadaga deep in the forest? Spiritual centres in the village offer everything from tarot card readings, to hypnosis and communication with the nether world.
Natural Highlights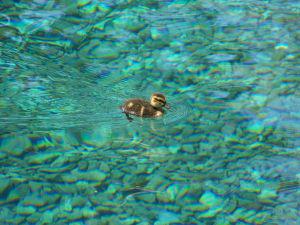 Around 30 miles north of Orlando, Blue Spring State park is a watery wilderness that covers more than 2,600 acres. It's a great place to swim, snorkel and even scuba dive, but it's most famous for being a refuge for the endangered Manatee, or sea cow. Swimming or diving with manatees is not permitted, but there are viewing platforms from where at the right time of year they are easy to spot. Surprisingly, Disney is in the mix when it comes to the natural world highlights of Orlando too. As part of the deal when Disney was granted permission to develop the theme parks, the company was required to off-set the impact such a development would have on the environment by creating a large ecologically important project nearby too. The result is The Disney Wilderness Preserve. There's not a souvenir shop or theme ride in sight. Just a wonderfully peaceful 12,000 acres of untouched wetland, home to all manner of species including eagles, foxes, snakes and squirrels . The only construction is a three mile walking trail for visitors to explore.  (Photo "Cute Ducky" by stephmck99)
Get Around Orlando
Flights to Orlando, Florida are widely available from across the USA and international locations like London, Paris and Amsterdam. There are two airports in Orlando - Orlando International Airport (MCO) and Sanford Orlando International Airport (SFB) - so make sure you know which one your flight arrives in.
Orlando is pretty spread-out. So, unless you plan to spend all your time in your chosen theme park, budget for car hire. If you're inside the Disney empire, getting around is pretty easy. Buses, boats and a monorail whisk people between the different parks. If you're cash poor but time rich, the local Lynx buses do offer an expansive network across Orlando and further afield but journey times can be long. The I-ride Trolley bus is handy for getting around all the sights along International Drive including the Factory Outlet shopping malls and SeaWorld Orlando.