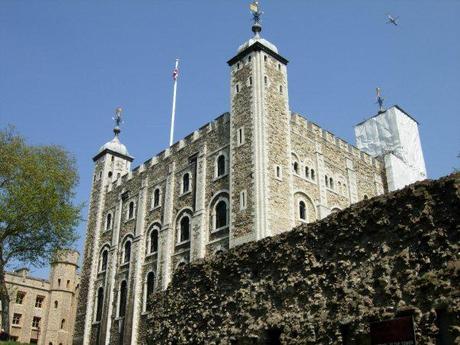 Today's entry into the weekly series "Where You Should Be!" is one of the largest cities in the world and one of my personal favorites: London, England!
With a population exceeding well over 8 million in the greater metropolitan area and the pending arrival of the 2012 Olympics, the City of London is one of the world's biggest and attracts visitors on an equally impressive scale each year.
London is arguably home to more of the most iconic buildings and architecture than any other city in the world which is one of the many reasons the city is so popular.  Even just listing them is a feat in itself and deciding what all to see and places to eat with just a few short days can be nothing but dizzying.  Arm yourself with a museum pass and see as much as possible, but just do not be prepared to stop along the way.
Westminster Abbey and the Tower of London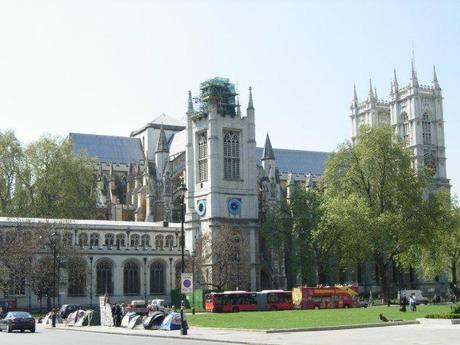 Picking out two of the top tourist sites in London would be incredibly difficult for most, but easy in my mind.  Westminster Abbey and the Tower of London capture two opposing sides of the country's history and are a must see for any visitor to the city.
Where the Tower of London represents the dark history of London complete with the iconic dungeon, armory, and execution site; Westminster Abbey feels more noble with its history of coronations and ambiance of being one of the world's most famous churches.  What they both share is a level of intricacy and intrigue over their nearly 1,000 years of existence that is to impress even the most jaded visitor.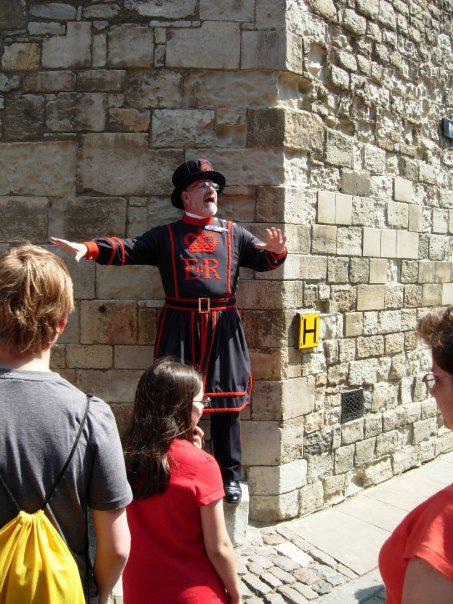 Do not miss the guided tours at the Tower of London from the famous Beefeater guards (more formally known as Yeomen Warders).  While these soldiers may do more joking and story telling than actual battles, getting in one of these iconic posts is nothing but difficult.   At a minimum, a Yeomen Warder must have at least 22 years of service in the Armed Forces, hold a Long Service and Good Conduct medal, and even live on the grounds of the Tower itself once hired!  The job is so prestigious and full of tradition that the very first female guard was hired only only recently in 2007.    The other 522 years of guards were entirely men!
Even though their tour may be scripted, it is not recommended to pass up such an iconic treat.
Take in Shakespeare at The Globe Theater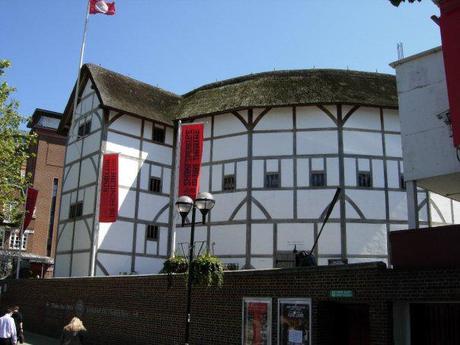 The current Globe Theater in London is not the original that was created for Shakespeare's company, but a recreation that found it's way into the city in 1997 just a few hundred feet from the site of the original.  Visitors can take in one of Shakespeare's world famous plays that cycle in and out over the years and is often the highlight of many theater enthusiasts who visit the city.
But in what is a high point of a trip should be kept in perspective before attending a show as the reconstruction paid close attention to detail based off of research of the original.  In what modern day theaters would consider high quality seats, the pit at The Globe is standing room only and open to the elements as a result of being in an open air courtyard.  Remaining seats in the three floors behind the pit are stadium bench style to maximize audience attendance.  Getting past this is simple, as being treated to the masterpieces of Shakespeare is worth a small decrease in luxury by modern standards.
Those who are not big enough fans of Shakespeare's work to warrant seeing a play would still have a great time at the theater, especially if a new production is about to begin in the coming weeks.  During the day when performances are not available the staff gives tours to visitors and talk about the history of the original and modern Globe theater.  The culmination of the tour ends in the theater itself that is all but empty except for your small tour group and the occasional dress rehearsal going on in the stage in front of you. 
With a free performance and a near private tour, visiting Shakespeare's Globe is something that should be highly considered on your next trip to the city.
Get Around London
Getting around London is incredibly simple and most destinations require just hopping on the Tube and riding the subway, with a transfer or two, straight to your destination.  It doesn't take much to figure out how the Tube works and the most difficult aspect could even be just finding a station nearby to enter rather than navigating.  Be armed with a re-loadable Oyster card or full access prepaid tourist card and ride the Tube as much as you can for the most time savings between destinations!
With the 2012 Olympics, many tracks on the Tube are being repaired for the increase in visitors to the city, thus many are being closed for brief periods of time while work is being performed.  When you visit it will be best to check on construction schedules and ensure that you know the correct route to take for where you need to go!
Picking out just a few of our favorite places in London to share is an incredibly difficult task as there is just so much to be seen.  Have more time? Try taking a day trip out to nearby Stonehenge, Bath, Windsor Castle, ore more!  The possibilities really are endless in this timeless city.  For more information on what to see, eat, and do in London, as well as day trips to nearby towns, visit our friends at mydestination.com/london