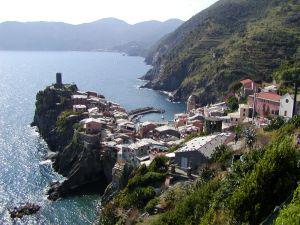 This week's edition into the series "Where You Should Be!" is a bit broader than our previous editions and features one of my favorite countries in the world: Italy!
Italy is a versatile country that offers a number of travel options depending on your taste.  One person could easily spend two weeks in the country exploring the historical side.  Another could spend it all in Tuscany eating delicious food and taking a beautiful wine tour.  This process could be repeated several times over before you've seen it all and is what makes Italy one of my favorite countries.   (Photo "Vernazza" by atom_balm)
As I've already discussed my travels to Rome, Florence, and Venice quite significantly in previous posts, this edition of Where You Should Be! features some of the lesser traveled regions of Italy that we will be visiting in our upcoming travels and think you should too!


Cinque Terre for the Views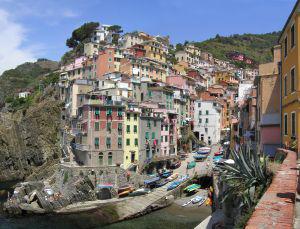 The coastal region of Cinque Terre exemplifies the vastness of Italy quite well as it includes five villages including Riomaggiore, Vernazza, Manarola, Corniglia, and Monterosso.  You may not know these villages by name, but definitely recognize them by photo.  Cinque Terre boasts some of the most colorful architecture in Italy, with many of the buildings perched on the cliffs overlooking the sea.  (Photo "Cinque Terre, Italy" by redfloor)
It is this scenery that brings in the visitors to Cinque Terre, and the most popular activities to do in this region are simple hikes, cliff diving into the sea, and taking in Italian charm.


Naples for the Pizza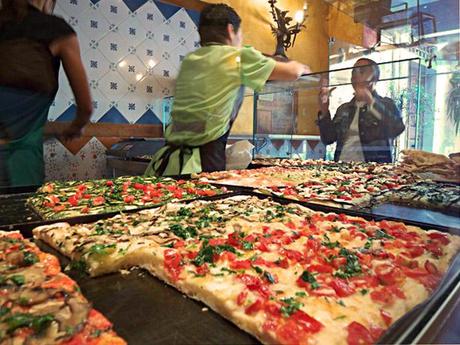 If there were ever a destination visited specifically for a food item, Naples would be it. 
Pizza as we know it is said to be invtened in Naples, and pizza margherita is the flagship.   Topped with tomato, basil, and mozzarella, this pizza style has been recreated the world over.  Those from Naples are so proud of their pizza that they confirm to strict standards and boast "Vera Pizza Napoletana" for those that match those high standards.   (Photo "Italian Pizza" by shoebill2)
Visiting Naples isn't all about food and the legendary Mount Vesuvius is a quick day trip for those looking to see a part of ancient Italy.   The famous eruption took place in 79 AD and has had more in recent history.  As this volcano is in its dormant state, be aware that eruptions could occur at any time and are expected.  Watch the guides and public workers to see if they are offering information for the specific day you visit.


Bellagio for the Lake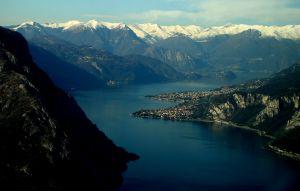 The town of Bellagio sits in a beautiful location right on the edge of the world famous Lake Como.  As much as stalking celebrities and looking at the expensive chalets is one of the most interesting aspects of visiting Lake Como, the natural beauty of the lake and surrounding mountains is something that needs to be explored.  (Photo "Flying on Lake Como" by criscris1)
Many boating itineraries have been put together to take visitors around Lake Como to see the various towns that rest on its shores.   Pick a town, head in, and work your way up the mountain for impressive views of the lake and surrounding regions!


Get Around Italy


Train travel is one of the most popular transportation methods to get around all of Western Europe, and Italy is no different.  With a network that reaches nearly all corners of the country, there are only a few itineraries you may require that cannot be reached by train.   For all others, or those on a tight budget, the Italian long-distance bus network boasts an equally impressive destination list and should meet any traveler's needs.
-------------------------------------------------------------
Italy is one of my personal favorite destinations for its beauty, history, and food.  As much as I enjoyed the major cities of Rome, Florence, and Venice there are several others that I missed that I must hit when I go back.  The cities featured in this entry are only a few of the many wonderful spots Italy has to offer, which is why many travelers opt to take a popular Italy tour to see as much as possible.   Whether you visit these or others, your time in Italy will be something you never forget.
Have you been to Italy?  What other cities should travelers visit and what are the biggest things to see? Comment below and let us know!