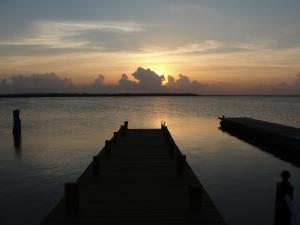 We are bringing back the series Where You Should Be! in great style, and the newest city to jump on our list is Cancun, Mexcio!
Cancun is often synonymous with college spring break trips, however the bustling resort city on the Yucatan Peninsula offers much more than the bar and club scene.  As a base, Cancun offers a little bit of everything for those looking for it, be it the party scene, beautiful beaches and islands, water sports, or excursions out to Mexico's famed ruins.  Combine all of those activities with one city as a base, and you start to understand why many people go on a Cancun vacation each and every year.  (Photo "Cancun Sunset" by rddm1207)


Whale Sharks and the Beaches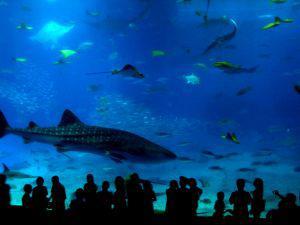 It would be irresponsible of us to write about Cancun and not talk about the beaches.  While the main beaches by the resorts tend to be populated year round with a large number of visitors, several islands exist off the coast of the peninsula that offer great scenery and a fraction of the guests. (Photo "Two Worlds" by nighthawk7)
One of the most popular islands to visit is Isla Mujeres, and a frequent ferry service from Cancun can get you there in no time.  While it is perfectly understandable for those who want to play on one of the islands many beaches, it may be worth while to book a whale shark tour if visiting between the months of May and September as the waters off the island host one of the most impressive collection of whale sharks anywhere in the world during this period of time.   Your time in the water with the sharks may be slim to make room for the rest of the guests, but for being able to see the world's largest fish, a rareity for many, a few minutes could feel like an eternity.
Not a fan of the open ocean? The island offers a number of other interesting attractions including a turtle farm and dolphin discovery packages that may be more enjoyable!


Get Out to the Ruins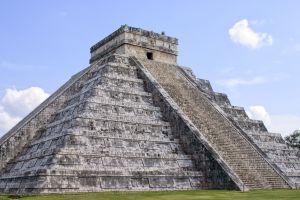 Cancun is in a great position for the previously mentioned beach scene, but is also close to some of the most popular archaeological ruins in the entire country: Chichen Itza to the west and Tulum to the south.  Although these ruins are close, about 2 1/2 hours and 90 minutes away respectively, to really see both complexes, an overnight trip is recommended. (Photo "Chichen Itza" by d_hatch)
Chichen Itza was recently named one of the New 7 Wonders of the World and is the largest archaeological city in the Yucatan Peninsula.   While most visitors come to see the famous Kukulcan Pyramid, the complex is actually quite substantial and is much larger than most would have thought from photos.  Other popular sights in the complex include the Great Ballcourt and El Caracol, which was used as a rudimentary observatory.
Tulum's close proximity to Cancun makes it more suitable for sightseeing tours from the city, however the combination of temples, beautiful beaches, and great water activities makes Tulum an attractive alternative to the hustle and bustle of Cancun if looking for a longer break. 


Get Around Cancun and the Yucatan


As the Yucatan Peninsula of Mexico is a popular stop for tourists, the public transportation network is built up quite substantially. A frequent bus service runs throughout Cancun and longer bus routes exist heading to both of the archaeological sights of Chichen Itza and Tulum.  While at the parks, be prepared to do a lot of walking!
People may often overlook Cancun in their travel itineraries for its perceived party spirit.  While this is true, especially during spring break periods, Cancun is a great base for exploring the Yucatan Peninsula and should definitely be considered for a few days or brief stop while taking in all the region has to offer!