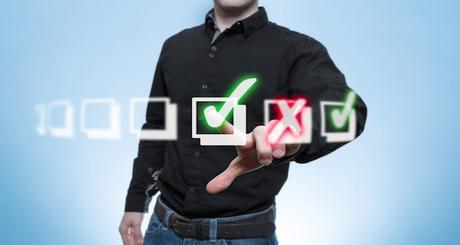 December 22, 2015
0

Email This Post

Print This Post
Where to Start With A/B Testing Emails
The goal of A/B testing is for integrated marketers to improve their company's relationship with its customers by learning which messages best resonate with their audience.
By testing one message or tactic against another within a specific audience group, marketers can refine their messages and weed out those that underperform or don't lead to clicks or conversions.
Businesses can gain tremendous insight about audience behavior through A/B testing. The more you test, the more you can learn about your audience, and the more effective your marketing will be.
What Should You Test?
Almost anything can be tested, but here are some general areas to consider for your next email campaign, as condensed from a report by Marketo.
Email Testing Variables
"Sender" name – try emailing from different addresses
Greeting – test different styles of hello, from casual to formal
Subject lines and copy length – test different headings and messages styles
Images and media – test different photos, graphics, or videos
Timing – test to determine the best time of day and week to email your audience by tracking open rates
Personal vs. general – test whether it's better to include the reader's name or other personalized information in your email
Messages
Find out which headlines, subject headings, or copy resonate best with your audience.
Visuals
Which photo or image impacted conversions the most?
Calls-to-Action
Vary the text of your call-to-action buttons to see which version leads to the most clicks or conversion. Try moving your CTA button to a different spot or try different shapes, colors or sizes.
Copy
Test various headline messages and vary the tone of voice. Test paragraphs against bulleted lists. You could also test short copy vs. long copy.
Visual Media
Test different photos or images (people vs. products, or photo vs. illustration or infographic). Try testing photos in different places or sizes.
Personalization
Compare specific content related to your readers' demographics and location. You can also test different offers based on the time of year or by location.