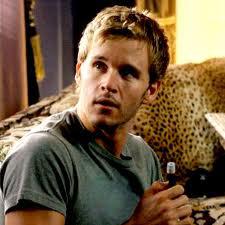 Aussie fans of True Blood will remember Ryan Kwanten, not so much for his current role of Jason Stackhouse on HBO's vampire series, but for his role of Vinnie on long-running Australian soap, Home and Away. Now that the actor has returned home (temporarily), he has a lot of catching up to do – and sucking up! But not of the blood kind:
"It's time for me to get back in the good books with the family because I've been living away now for 10 years so I have a lot of work to do."
Kwanten may be a huge star in the States, but back home in Queenscliff, with his family, it is business as usual. He has even taken up residence in his old room – leopard print and all!
"I'm back in my old squeaky little single bed, my feet hang off the edge. My room hasn't really changed that much – it's a leopard theme, like an African kind of thing. Don't ask me – I don't really know, I think at some point I thought it was cool."
Female fans need to note that this trip home is strictly a family affair, he didn't even bring a mobile phone with him, so dating is out of the question at the moment. But he did drop a hint about Season 5:
"I dare say it will be our most controversial season yet – it's going to ruffle up a few feathers."
Aussie TrueBloodNet fans need to keep their eyes peeled, and let us know if they bump into Ryan.
Source: Manly Where I Live – Bloody Good to be Back: Ryan Kwanten
(Photo Credit: HBO, Inc.)