Whether it's turning up to work and laying out the tears or taking off the clothes … I feel protected on a show like True Blood because it's, you know, obviously written by an Academy Award-winner so I feel like I'm in good hands there. So, look, so long as the script warrants it and I feel like it warrants it, then I'll do it.
Ryan then followed on to say he is prepared to do pretty much anything on screen.
In the video interview Ryan discusses:
What it's like to talk in the key of Blinky Bill
Why he parked his bike in Steven Spielberg's parking spot
What it was like to read each Jason Stackhouse script and how it was to play such a rambunctious character
Whether he will be catching up with his old friends now he has returned to Australia
Who keeps his ego in check
There is plenty more to glean from this video interview (clicking on the image below will take you directly to the video interview):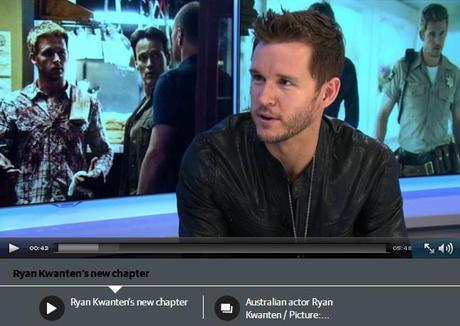 Let us know your thoughts on Ryan's interview with Sydney Confidential by commenting below!
Source: The Daily Telegraph – Ryan Kwanten has done all the blood, sweat and tears: Nude scenes all in a day's work
(Photo Credit: HBO Inc.)