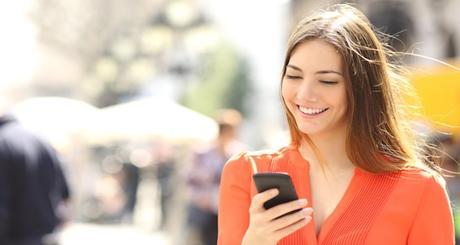 November 24, 2015
0

Email This Post

Print This Post
Where Mobile Marketing Is Headed
Growth in the U.S. mobile phone market is starting to slow down considerably. According to eMarketer, "Non-voice time spent on tablets and mobile phones will grow just 11.3 percent in 2015 to 2 hours and 54 minutes." (That's still a lot of time!)
Obviously, most American adults already use mobile devices. While this may not be the best news for phone manufacturers, it's certainly good for integrated marketers who want to reach a mobile audience. Here then are some key mobile marketing trends to watch for in 2016, as condensed from a report by Jayson DeMers in Forbes.
Video Ads Will Start Dominating
Now that Google is testing video advertising in search results, we can expect to see more of it show up in surprising ways. Considering Google owns YouTube, the potential for video advertising is practically unlimited.
Indexing Will Bring an App Boom
Although Google already indexes mobile applications, more business owners will start seeing the online visibility advantages of having a dedicated app. A mobile-friendly site with responsive design helps reach a mobile audience, but it in a few years mobile apps will start replacing websites entirely.
Mobile Will Overtake Desktop
In 2015, Google revealed that mobile traffic surpassed desktop traffic in 10 countries. This year Google also announced its algorithm update, "Mobilegeddon," designed to push sites into becoming more mobile-friendly.
Now businesses don't need an optimized desktop site in addition to a mobile version. A mobile-only site with no desktop version is perfectly acceptable to Google. Evidently, Google is betting that desktop traffic will fade away.

New Advances In Wearable Tech and the IoT 
Wearable "smart" tech devices will gain popularity in 2016. This year, we saw the first-generation smartwatch, the Apple Watch, make its debut. Expect to see similar wearable devices over the next year that will change our ideas of how local marketing works.
Ad Prices Will Rise
Increased demand usually brings an increase in price. With all the new mobile marketers competing for attention, mobile ad prices could very well go higher. Online ads are still relatively inexpensive, but may become prohibitive for smaller marketers.